Holiday Hours At Rí Rá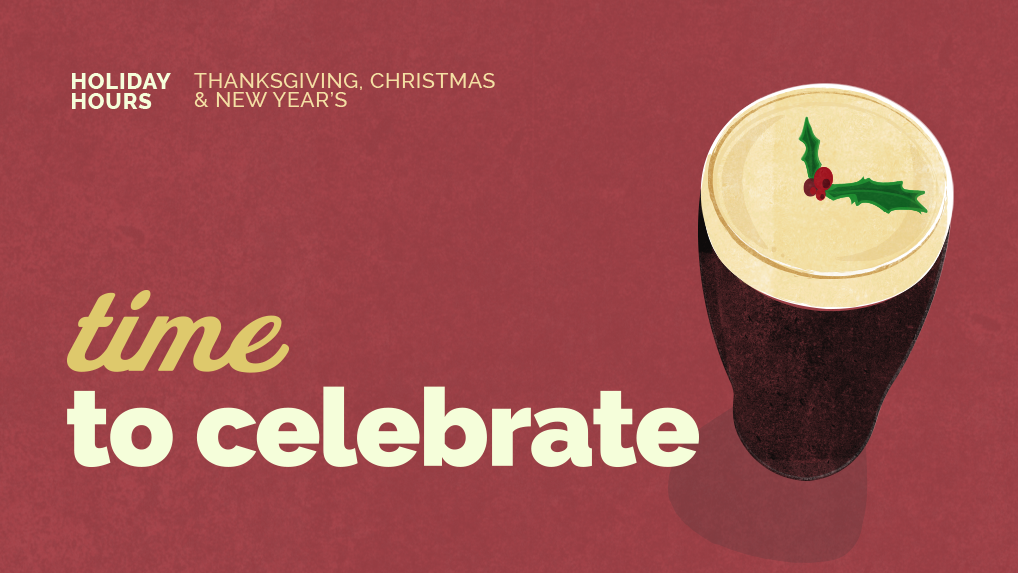 TIS THE SEASON
We are open through the holidays and look forward to welcoming you, your family and friends to the pub to enjoy lots of festive fun. Feast on tasty bites, cozy up with our winter warmer drinks and celebrate the season with us.
Thanksgiving Eve, Wednesday, November 27th: 11am – 2:30am
Thanksgiving Day, Thursday, November 28th: 6pm – 1am
Black Friday, Friday, November 29th: 11am – 2:30am
Christmas Eve, Tuesday, December 24th: 11am – 6pm  
Christmas Day, Wednesday, December 25th:   CLOSED 
St. Stephens Day, Thursday, December 26th:   9am – 2am 
New Year's Eve,Tuesday, December 31st : 11am – 2:30am
New Year's Day, Wednesday, January 1st: 9am – 1am
To make a reservation click here.