From Customer to Bartender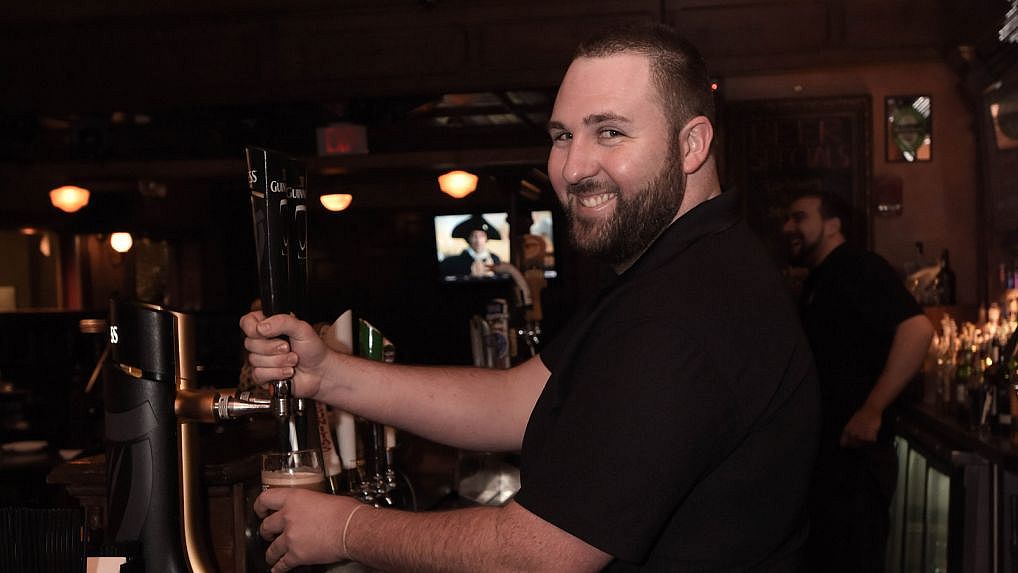 I used to work at a restaurant in Tropicana for 5 years, when I chose Rí Rá as my local watering hole.
I soon became friends with all the staff and enjoyed getting involved with the craic they used to have at the bar. They used to joke about the stories from back home and stories from their time living in Atlantic City. This is where I knew I would fit in.
After a brief stint living in Colorado for a year I returned back to New Jersey where I was asked if I would like to be a Rí Rá bartender. I gladly accepted!
I am now part of the bar crew that have had locals returning for years and I love it. If I'm not behind the bar you can probably find me on the other side enjoying a fine pint of Guinness, my favorite drink!
Slainte.