Loving Mondays
Date:
Thursday, 1 Aug 2019
Posted in: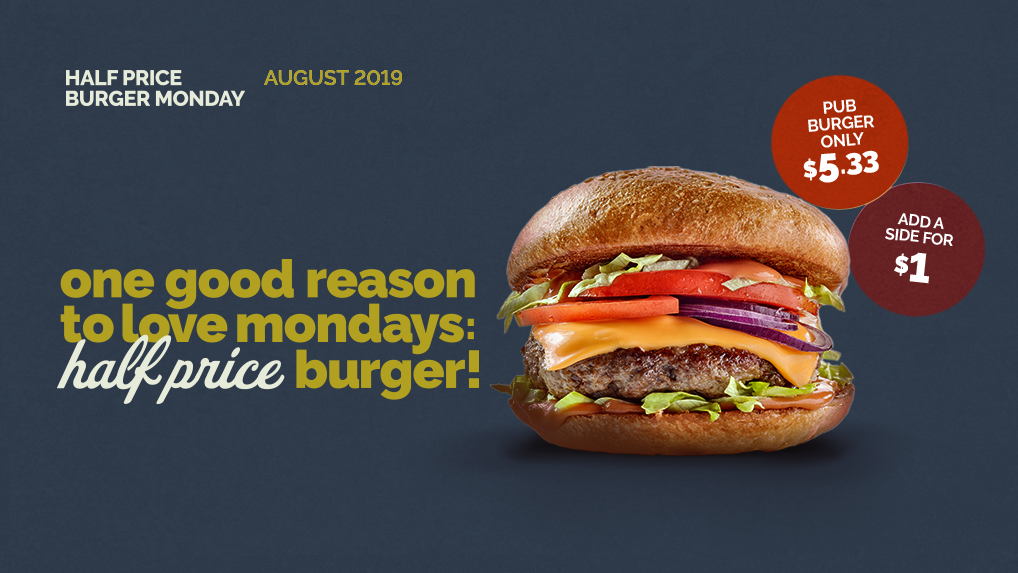 Half Price Burger Mondays
Stop by the pub every Monday throughout August and enjoy our Pub Burger for only $5.33. It is a grilled prime beef patty, choice of American, Swiss, cheddar or blue cheese crumbles with lettuce, tomato and red onion on a toasted bun. You can add a side for just $1.
This offer is available every Monday all day long.