A Perfect Pint Night!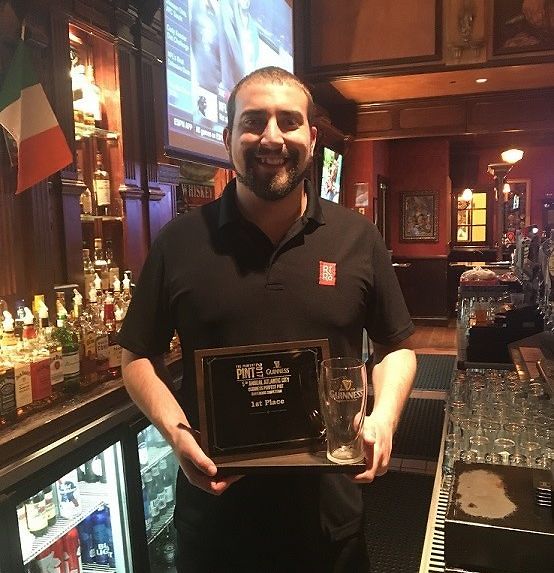 Congratulations Victor Scannapieco!
We hosted another great event brought to us by none other than Guinness, the best beer in the world, a bartending competition open to all surrounding areas of Atlantic City, to find out who can pour The Perfect Pint!
After 2 vigorous rounds of 119.5 second pours, the Guinness judges came to a decision on the top 4 finalists. Among these 4 bartenders were two of Ri Ra's very own, Kyra Cifelli, a veteran winner from County Donegal in Ireland, and Victor Scannapieco, a New Jersey native and second time competitor.
The 3rd and final round consisted of a 3 pint pour-off. One after another the black stuff cascaded into place as the judges watched tediously to find their champion. After careful deliberation the Ambassadors reached a decision.
It is with great pleasure we introduce the 2017 1st place winner of Guinness's Perfect Pint Competition: Victor Scannapieco!
Come by the pub and get Victor to pour you the Perfect Pint of Guinness!