Local (Beer) Heroes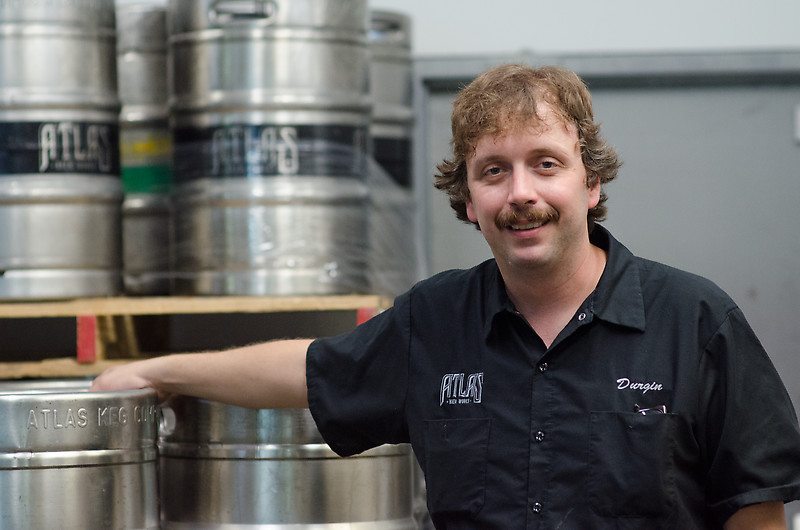 Atlas Brew Works is a neighborhood production brewery located in Northeast Washington, D.C., who produce hand-crafted artisan beer in 20 barrel batches at their facility in Ivy City, Northeast D.C..
Atlas Brew Works was born of passion for craft beer and community. Justin Cox grew up in Tennessee and went to school at Vanderbilt. Afterwards, he came to D.C. for government work. When Cox finally committed to starting his own brewery, he decided that D.C.'s burgeoning craft scene would be perfect for their varied and oftentimes sophisticated offerings.
In just a few years, Atlas has expanded in big ways, both in terms of output and styles brewed and we are proud to have worked with the brewery since the early days and watched it grow with D.C.
Next time you're in the pub, ask your bartender about these wonderful, full-flavored craft beers.
Interesting fact: As of August 2015, Atlas is a 100% solar-powered brewery through a partnership with Solar Solution. More power to them!