How far do we go to get our Mussels? A couple of feet!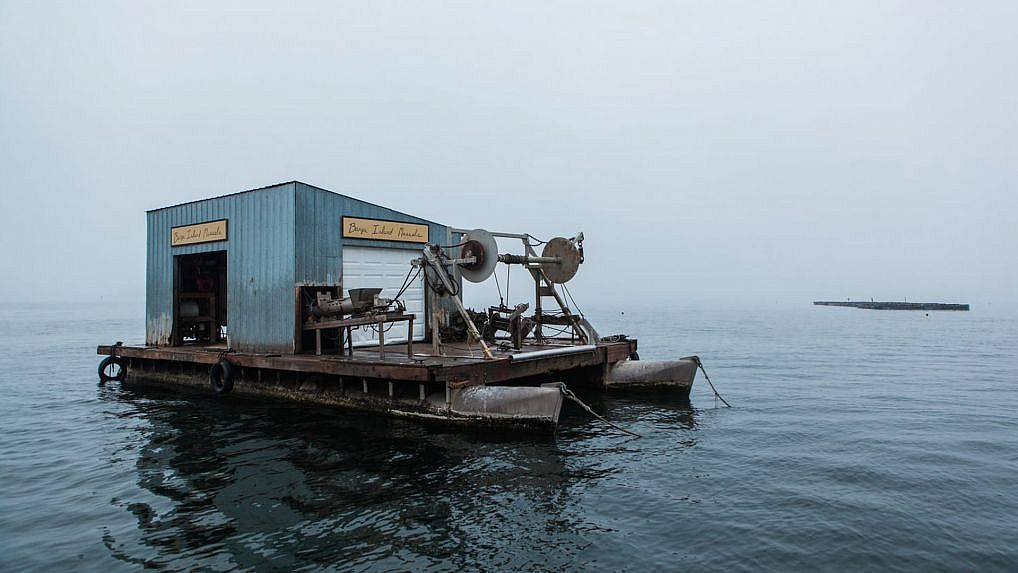 A Maine family owned and operated company, Bangs Island Mussels add a true taste of Maine to the Menus here at Rí Rá and we don't have far to go to get their wonderful mussels!
Their mussels are harvested a couple of miles from our front door in Casco Bay, and processed literally a couple of steps out our back door!
We're happy to support a neighbor and feel these plump, sweet mussels are the best representation of the flavor of Portland. Bangs Island Mussels are hand-raised locally in the cool, clean waters of the Casco Bay. For more than 15 years their mussels have been cultivated in complete harmony with their environment. 
Their business is based on a profound respect for the ocean. They call themselves farmers, but really they're facilitators, working with nature to create an ideal place for mussels to grow. Once they are eased onto their ropes, suspended above the ocean floor, Bangs Island Mussels spend their entire life in the water column. Positioned away from sandy, salty tidal zones, they mature rapidly and accumulate almost no grit on their way to your plate. The result at harvest day is a vastly superior product. They bring only the sweetest, plumpest and most tender mussels to market – with an unmatched meat-to-shell ratio. Bangs Island Mussels offer exceptional flavor and great value.
Bangs Island Mussels are hand-raised using techniques that are meticulous and labor intensive, by design. They nurture and harvest their mussels with the utmost care, relying on our worker's knowledgeable hands instead of powerful and damaging machines to get the job done right. The extra time and effort that we put into Bangs Island Mussels pays off in extended shelf life and premium meat quality.
Bangs Island Mussels are recognized nationally and have been featured on Martha Stewart Living, Good Eats with Alton Brown, and in The New York Times, The Boston Globe, Outside Magazine and many other publications. Food and Wine's 2007 Chef of the Year, 555's Steve Corry, also praises their sweet meats, clean and well-formed shells, and high meat-to-shell ratio.
The walk from their place to ours may well be short, but there's no doubting the lengths our friends in Bangs Island Mussels go to in bringing the real flavor of Maine to every plate in Rí Rá.