It's the simple things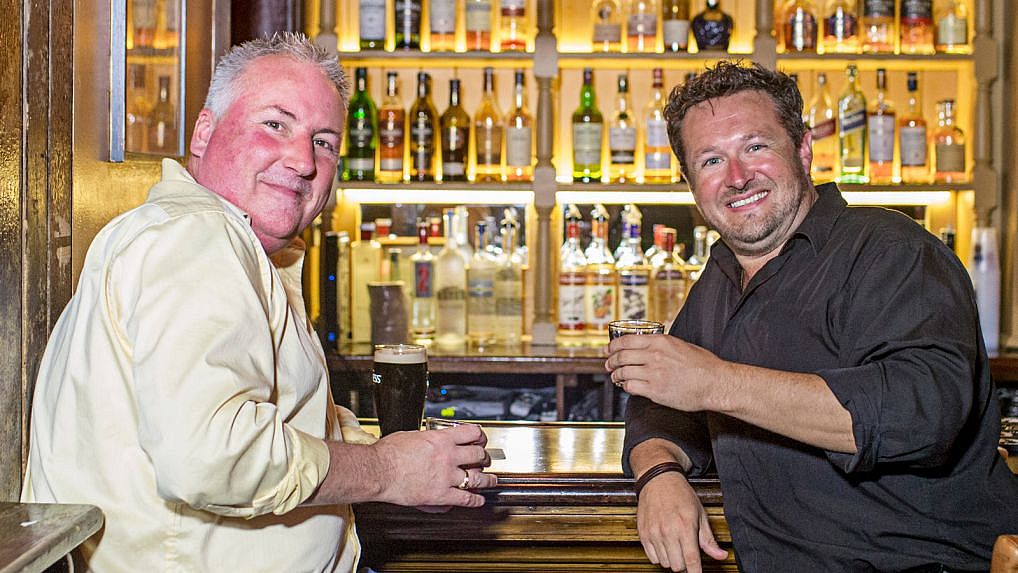 It was a Spring night some 12 years ago and I was on my way back from a Wake.
A friend of mine had a family member pass and I attended the funeral to support him and send their loved one on their way. On my way back home, I decided to stop into Rí Rá to have a nightcap and get the angel of death off my shoulder.
Superstitious I know, but I'm Irish and some superstitions are not worth toying with. Anyway, I walked into Rí Rá. It was busy so I made my way to the end of the bar. This young, animated bartender with an Irish accent passed by, "rough night" he asked? I wasn't sure if he was talking to me, or my friend on my shoulder.
I said, "Not too bad, I am just coming back from a wake…". He stopped me, "Say no more" he said "I have just the thing to remove that little bugger off your shoulder" we both shared a brief chuckle. He clearly knew full well what was going on here.
He returned not more than 2 minutes later with a tall, perfect pint of Guinness "that should do the trick now" he faintly whispered. "But just to be sure, you might want to tackle this too" he said, as the familiar green bottle was lowered from the shelf. It was a simple act, nothing over the top, nothing loud or extravagant. Just a simple gesture at the right time. Rí Rá was about to become my new local.
That bartender's name was Evan and he will still serve you a perfect pint to this very day. He has a few more grey hairs now, and I guess many of them might have been caused by me over the years! But from that moment, on that chilly Spring night, Evan was to become one of my closest and dearest friends. Sláinte'