Guess who's back, back again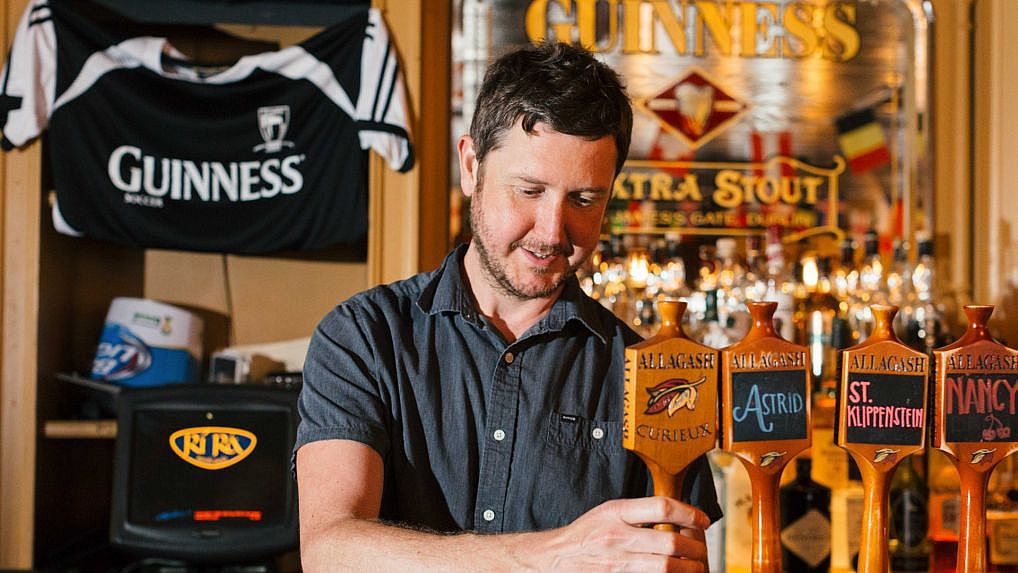 It was the winter of 2001 and I was fresh out of college and came up to Portland to help get the pub open.
I had been bartending at the Rí Rá in Raleigh and I jumped at the opportunity to travel up and be a member of the unofficial "opening team."
It was a great experience coming from North Carolina where a cold day might see freezing temperatures but would be very rare. After some weeks of pitching in wherever I was needed, anything from construction to staff training to setting up the bar displays, we finally opened to a very welcome reception.
What we did not realize was that the rag tag bunch of Irish guys Co-Founder Ciaran Shehan pieced together to help build the place, would actually become some of the strongest pre-opening PR and advertising we have ever had. See the thing was, like many Irish, they drank – a lot. Like almost every day after work they would go around town and inevitably strike up conversations about why they were here and what they were working on so by the time we were ready to open, just about every bartender and service industry worker in town was spreading the word to curious locals having a pint in their favorite bars about what was to come.
One day, a couple of weeks into being open and being exhausted from working shift after busy shift, I was delighted to wake up to a massive snowstorm. I don't remember exactly how much, but it was a big one. I was scheduled to work lunch but looking forward to a snow day, I called the pub to confirm my notion that we were either closed or so incredibly slow that I could go make a snowman in the park and have a few pints while enjoying my day off!
So I called the pub:
Angela answered, "Thank you for calling Rí Rá, this is Angela speaking how can I help"
I said, "Hey, it's Spencer, I figured we would be closed but thought I'd…"
Before I could finish, Angela cut me off, "Get down here as soon as you can"
Me, "Really?"
Angela, "Yes, we're slammed!"
I hurried down in knee-deep snow to a scene of skis propped up against the front of the building and an absolutely packed pub. Watching the sidewalk-sized snow plow go by, followed by an army of plows, dump trucks, excavators, and other snow removal equipment I thought to myself, I'm not in North Carolina anymore, welcome to Maine!
Now, all these years later and I'm back as Manager of the Pub and feeling very much at home!