Going further to bring everyone together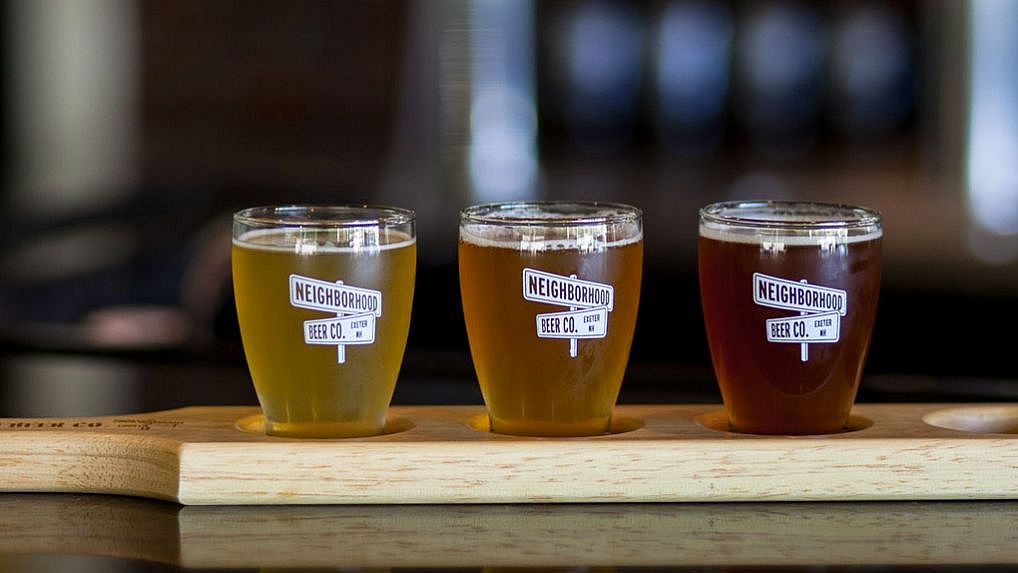 Neighborhood Beer Co. is located in Exeter, NH. They supply us with their own brewed beers, that are some of the most delicious beers around, in a great variety of styles!
Just like us, they always go that extra step to ensure their customers needs are being taken care of, be it the weekly visits to check in with us and to catch up, or kegs being personally delivered by the President of the company! Whenever you are in town, make sure to stop by Rí Rá and check out a beer from these fine folks, you will not be disappointed!
Based in Exeter, NH, The Neighborhood Beer Co. is a craft brewery specializing in American interpretations of authentic German-style beers made from the finest and freshest ingredients on Earth. Based on a shared passion for flavorful, easy-drinking beers and a commitment to high quality and innovation, Neighborhood beers are designed to help bring people together.
The intrinsic values of inclusiveness, gathering, and sharing have long been cornerstones of a good neighborhood. Their goal is to create that sense of community and pride for both Exeter and the surrounding NH Seacoast community, by creating beers for folks to drink, share, and celebrate their everyday experiences with friends and neighbors.
Based on their shared passion for classic German styles and their tastes, they respectfully build on this tradition and then go beyond it to infuse some American innovation, which accentuates each style.