A Distillery on a mission!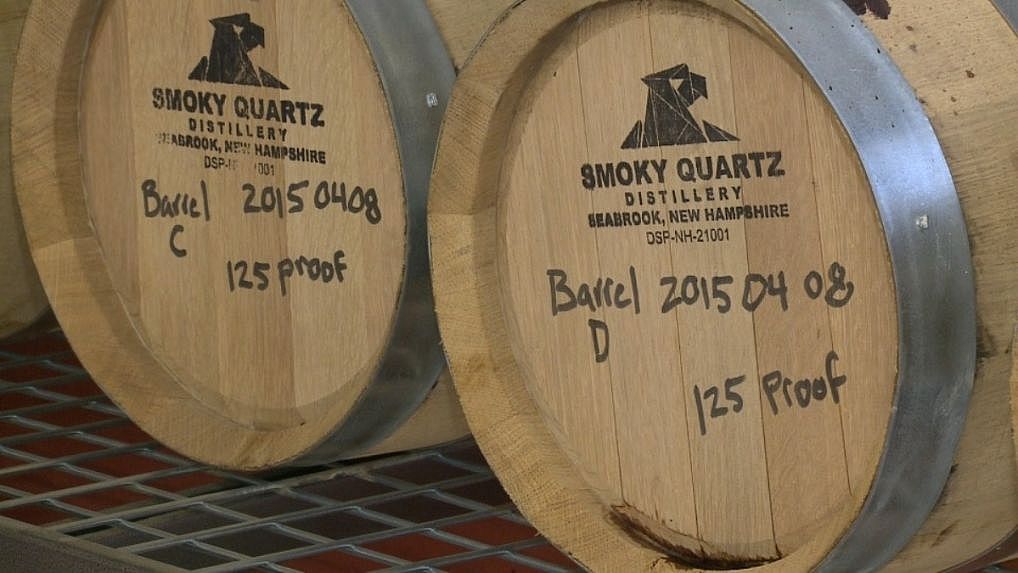 Kevin Kurland, a veteran, opened Smoky Quartz Distillery on the southern New Hampshire coast and uses only local and US sourced ingredients to make the finest spirits New Hampshire has to offer. The pure spring water used in Smoky Quartz Distillery spirits is sourced from New Hampshire-based Monadnock Springs.
Smoky Quartz Distillery was conceived in June 2008, when Master Sergeant Kevin Kurland was waiting out a mortar attack in Baghdad.  While waiting for the 'All Clear" siren he read a Wall Street Journal article about craft distilling.  Craft distilling had an instant appeal to him and when he arrived home, Kevin began putting together a business plan. To open the business he relied heavily on family (all veterans themselves) and friends who all worked together, to bring the dream alive. Finally on Memorial Day, 2014 Smoky Quartz Distillery in Seabrook, New Hampshire began welcoming customers.
Kevin prides himself on the fact that their products use organic certified grains and his rum only uses Grade A Molasses from sugar cane grown in the US.
We believe in helping out the local community  – and the country we have adopted as our own – which is why we are very proud to stock Smoky Quartz Distillery.