WE'VE GOT A SPECIAL RESTAURANT WEEK MENU
Date:
Thursday, 31 Oct 2019
Posted in: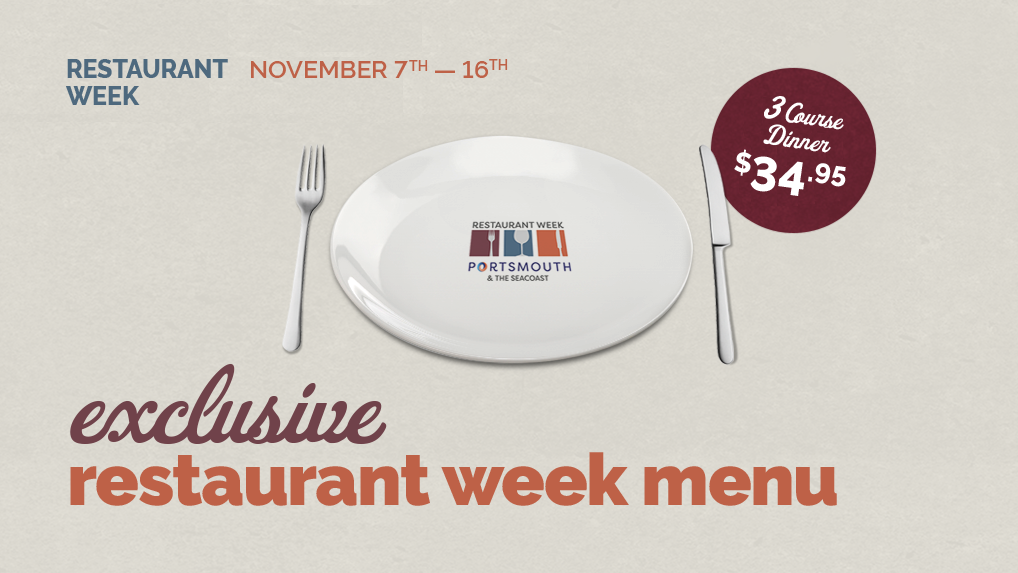 RESTAURANT WEEK IS HERE!
You're invited to join us during Restaurant Week for an exclusive 3 course meal curated by our head chef Josh, for only $34.95. The menu features a number of exciting dishes. Don't miss this great offer, available daily from November 7th – 16th.
To make a reservation click here
Appetizer
Shrimp, arugula, bean salad
 Main Course
Pork tenderloin bowl with mashed potato, onions, figs, mustard cream sauce
 Sweet
Pumpkin crisp; a creamy pumpkin mix, oven baked in a skillet, sugar topping, vanilla ice-cream