Easter Brunch
Date:
Friday, 12 Apr 2019
Posted in: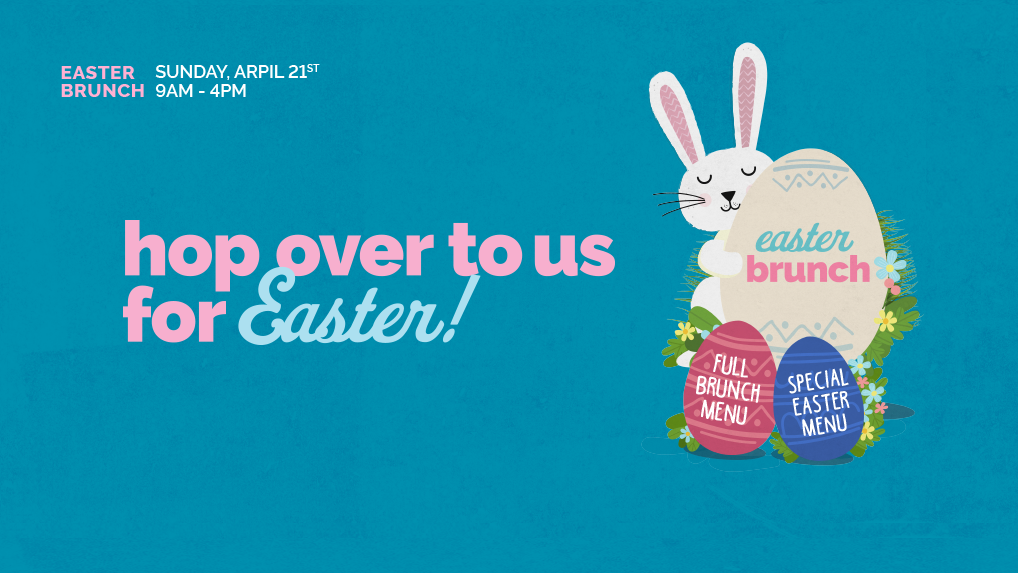 Celebrate Easter With Us!
Join us for Easter Brunch on Sunday, April 21st. We will be serving our regular brunch menu along with a special 3-Course Prix Fixe Easter Menu for $30. Reservations are recommended. We will be serving brunch from 9am – 4pm!
SPECIAL EASTER MENU
APPETIZER
Choose soup or salad
Potato & Leek Soup
Caesar Salad
Garden Salad
ENTREE
Lamb Chop served with mashed potato & honey glazed baby carrots with a chimichurri sauce
Stuffed Pork Loin filled with mushrooms, roasted red peppers & baby spinach, served with fingerling potatoes & a creamy marsala sauce
Honey Jameson Salmon served with mashed potato & grilled asparagus
DESSERTS
Carrot Cake
Cheesecake
Call the pub on 609-348-8600 or email riraatlanticcity@rira.com to make a booking.