Jameson Kicks Ass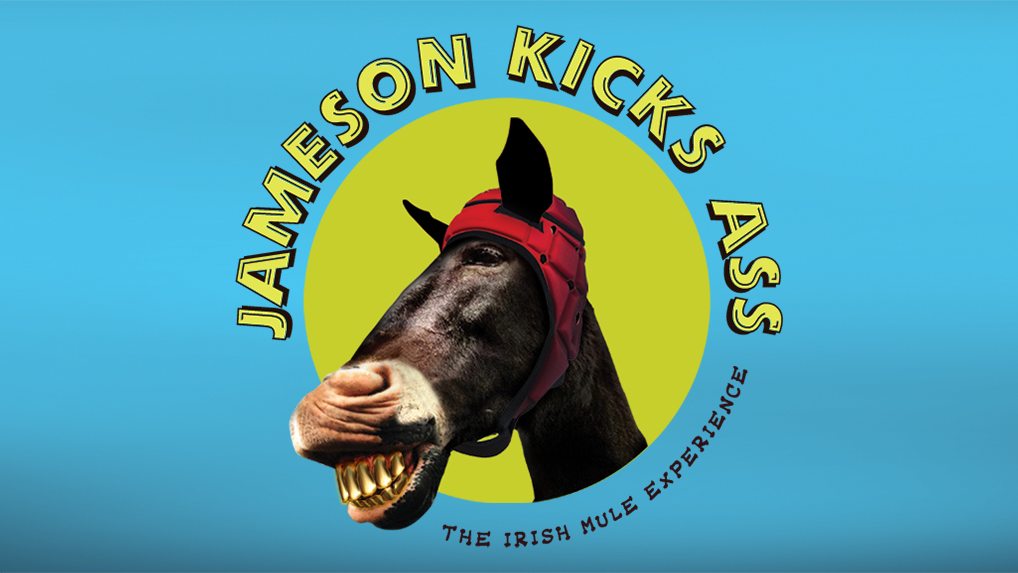 The Irish Mule Experience!
Try one of our special mules this month each featuring an Irish whiskey from the Jameson range including Jameson Caskmates, Jameson Black Barrel and Jameson Original.
Jameson uses the finest ingredients, is triple distilled and aged in seasoned oak barrels and it is this process that creates its smoothness. Mixed with ginger beer, fresh lime juice and some other creative ingredients makes these cocktails refreshing and delicious. So why not try one of our Kick Ass Mules today!
Irish Franciscan Mule – Jameson Caskmates $14
Spicy chai, sweet apple & tart orange compliment the subtle hop, cocoa & charred oak flavors of the whiskey; the ginger beer adds that second extra ginger kick – mellow and smooth
Luau Mule – Jameson Original $14
Playing on the tropical notes of Jameson this mule incorporates coconut milk, lemon juice & pineapple juice along with spicy ginger beer – sweet & spicy!
Irish Wolfhound Mule – Jameson Black Barrel $14
Tart ruby red grapefruit juice contrasts with the rich notes of vanilla sweetness and sherry fruit flavors; mixed with spicy ginger beer and a trace of smoked salt – crisp and refreshing!