Meet Anthony Our Whiskey Expert!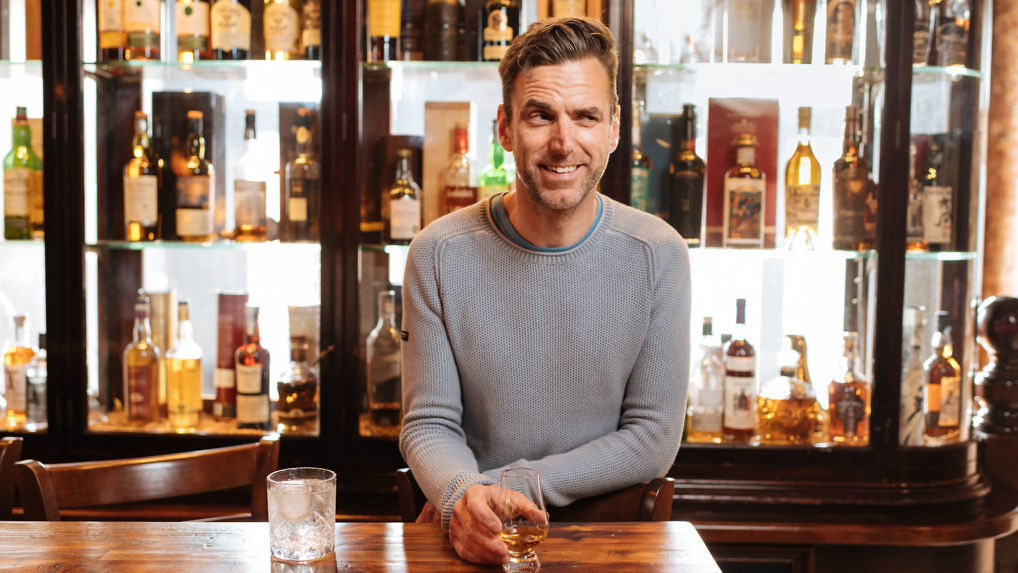 'I Know More About Whiskey Than Anything Else'
Thanks to ByGeorge, A Blog By The Georgeton Bid, for this great article on Anthony, our Whiskey Bar Manager of The Georgetown Whiskey Room. Photo Credit to Kate Warren.
When Anthony Hogan was 20 years old, a package arrived on his parents' dorrstep in Dublin. The contents changed the course of his life.
Anthony had four months to legally leave Ireland; by December 24, in his case. The thought of leaving on Christmas Eve felt too sad, so he opted for a late November departure-landing in Atlanta witn an open return ticket if thinsg didn't work out
'I was just going to test it out, and that gave my parents a sense of ease if something happened. The first couple of days in Atlanta was, 'What have I done?' But if you don't push your own sense of vulnerability now and then, you haven't taken that risk, and you're not acknowledging what you're made of. I think that's really vital.'
Anthony never needed the return ticket. He spent 17 years making a life for himself in Atlanta, followed by a five year stint in Colorado. A year and a half ago, he moved to DC.
Working for a Vancouver-based shoe designer by day, Anthony found himself drawn to the world of whiskey by night.
'Ever since I was a kid, 18 years of age, I was bartending in Dublin. It was always there, and just so natural. I know a lot more about whiskey than anything else, and the bar aspect of things knocks on my door wherever I go.'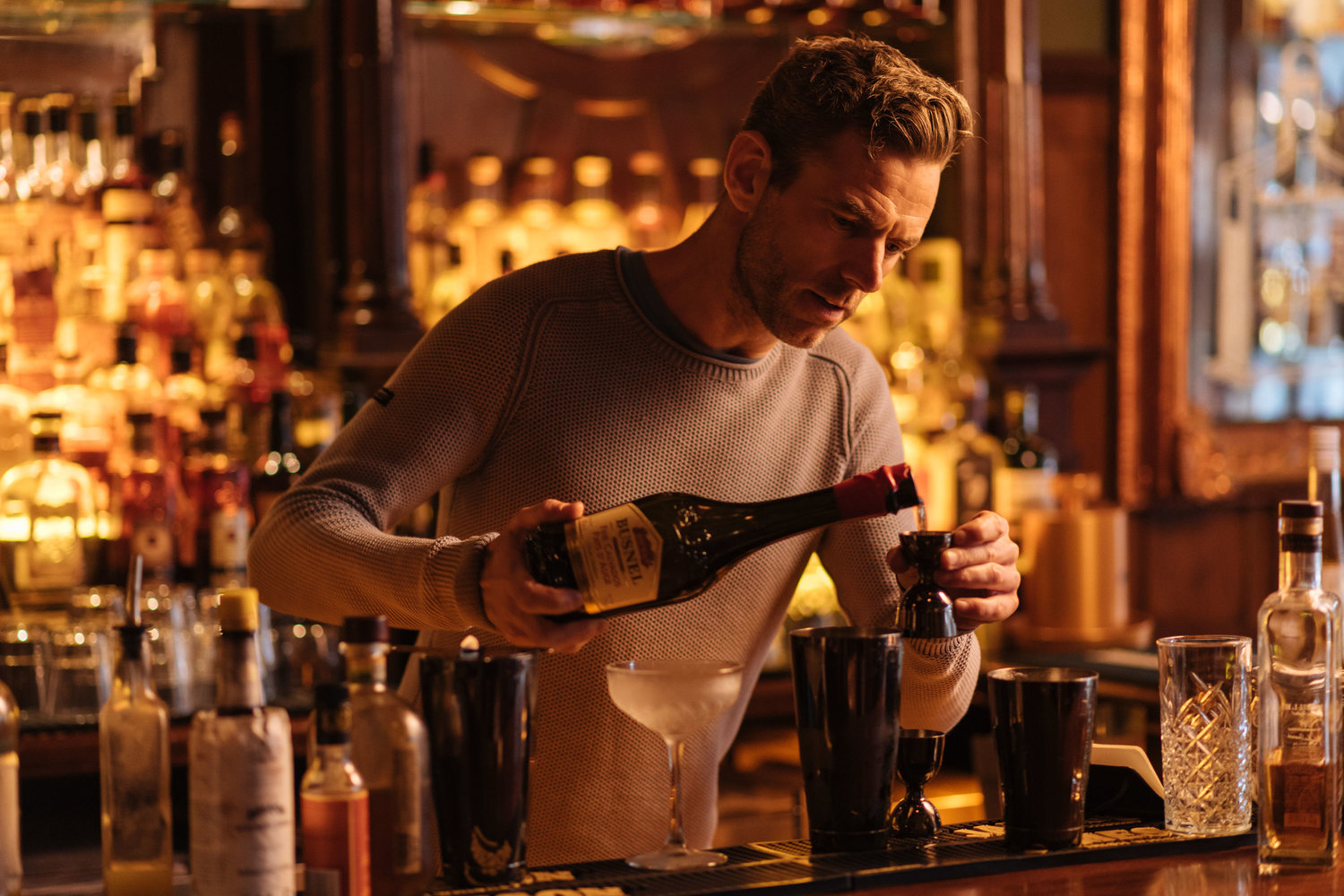 In Atlanta, Anthony managed a bar with more than 600 whiskies.
In Colorado, he worked and trained at a distillery, learning everything there was to know about the production process.
In Georgetown, he was just looking for a quiet pint.
'I came into Ri Ra on a Sunday afternoon a year ago and I found myself in conversation with someone saying, 'It sounds like you have a fairly broad array of whiskey knowledge, you should work here a couple nights a week.'
Anthony took that to heart, now serving as manager of Ri Ra's Whiskey Room in his spare time. Most nights are spent reining in which bottles earn a spot on the shelf, and navigating customers through the incredible selection—one whiskey going for $180 a shot. ('If the whiskey cabinet was going up in a blaze, I'm saving that bottle.')
'The best whiskey is the one in the glass. It's about presenting it to people and letting them know what else exists, beyond big brands. I'm a big proponent of supporting small distilleries, especially on the local level. It's vital to acknowledge your geography. Where's the story there?'
Give Anthony a few basic notes—something smooth, not smoky, not peaty—and he works his magic. Often, it's an unconventional approach.
'I'll say something like, 'Do you want Leonard Cohen or more Tom Waits, earthy rugged, in a glass?' They'll go, 'Yeah, I want Tom Waits.' Or, a guy walked in the other day and said he wanted something with age, Irish, finished in a sherry or port barrel. I said one second, and I went straight over to this one whiskey—Bushmills 16. This guy found himself in a yoga class sitting on the bar stool for the next hour and a half.'
Once the owner of over 25 personal bottles of Stranahan's alone, Anthony is a bit of a whiskey matchmaker—well versed in selecting the right bottle based on someone's personality. He's also become an amazing listener.
'I'll take in whatever someone is saying and really process it. But for the most part, people are looking for the same thing in life. You could go back to Maslow for that. It's not really any more complicated, irrespective of what culture you're in.'
With more than 40 countries under his belt, Anthony has recognized another universal truth: There's an Irish pub everywhere you go. He says he doesn't chase them—opting for a local, authentic watering hole whenever possible—but understands the appeal.
'I think an Irish pub is seen as a comfortable safe haven. People know what it is and what it usually means: Having the banter, having a good time, and live music. There's a level of safety. And the recognition of, what has Ireland exported on a broad scale? In part, it's the concept of a great pub.'
That's certainly true in the U.S., where Americans seem to have an unabashed love for all things green. The sentiment bubbles over on St. Patrick's Day.
'It's a little bit over the top, and I don't want to be stabbed with a shamrock, but I'm not cynical or sarcastic about it. It is the one day people don't believe I'm Irish. Usually I'm asked at least four or five times every single day for the last 24 years where I'm from, and St. Patrick's Day is the one time they think I'm lying.'
Growing up two miles from Dublin's city center, one of six children, Anthony is as Irish as they come. He says it was a fantastic place to live, but he's made his peace with that chapter.
'You meet a lot of people who move away and they have a tug of war in their head the rest of their lives. I think, make a decision and go with it. It's OK to change your mind, and maybe in 20 years' time, something else will push you back in that direction, but at least you say you tried. I think Europe will be my next destination, but right now I'm in the U.S., and I'm not taking that for granted.'