A Night To Remember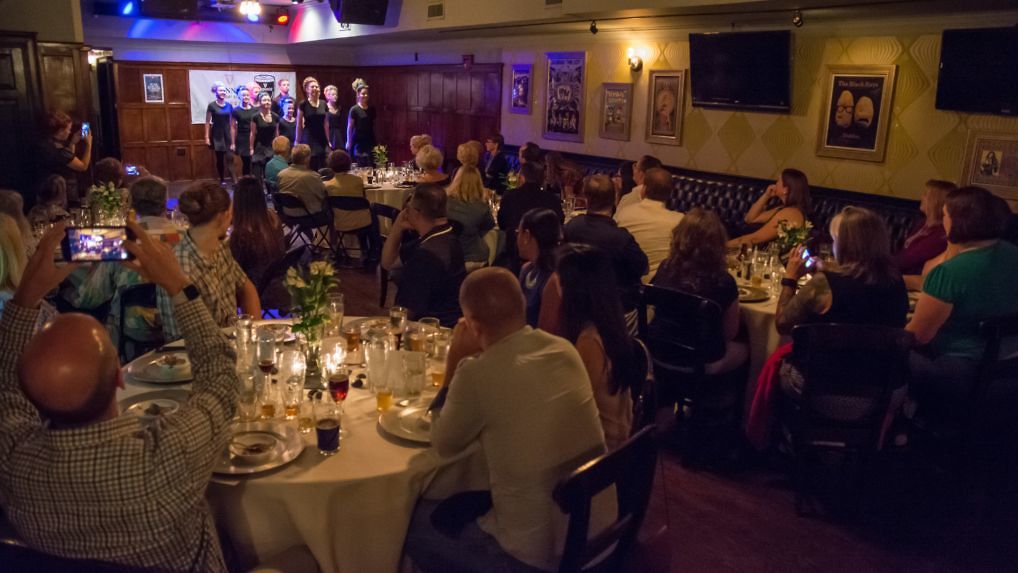 In honor of the 20th anniversary of the global sensation Riverdance!
We decided to honor our Irish heritage and celebrate the only way we know how; throw a party and of course it involved plenty of drink, good food and some amazing entertainment!
Guests joined us at the pub for our very own 'Evening With Riverdance'. On arrival we welcomed guests with a Guinness cocktail as they mingled and found their tables. They feasted on a 5-course Irish inspired tasting menu that featured local oysters, crabcakes, chicken scallopini, curried lamb skewers and a cinnamon/cayenne spiked chocolate mousse. Each course was paired with a great beer from the Guinness family and to top it off guests were entertained throughout the night by performances from the Walsh Kelley School of Dance. 
What a night it was!
Click on the video above to see how the night unveiled. We look forward to hosting many other great events at the pub and hope next time you can join us!