BE A HERO FOR KIDS WITH CANCER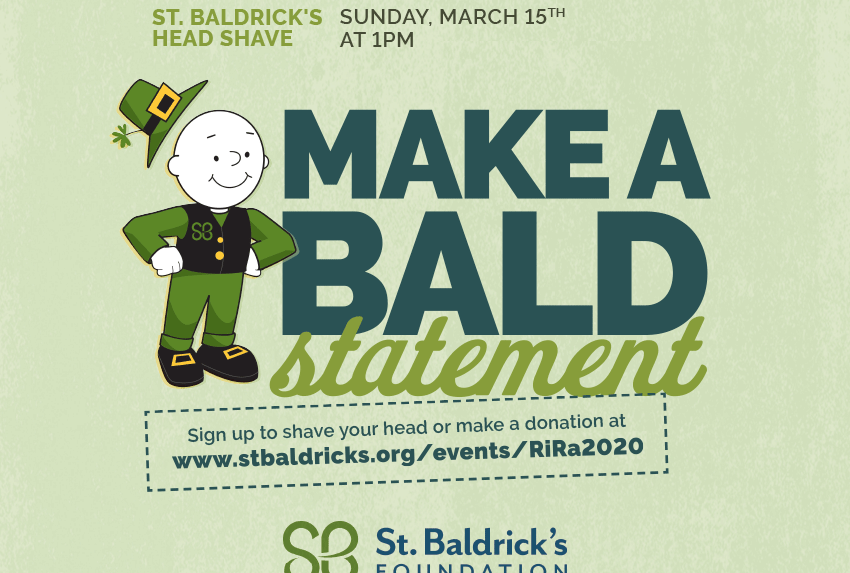 HAVE YOU EVER CONSIDERED SAVING SOMEONE'S LIFE BY SHAVING YOUR HEAD?
Now you can! We have teamed up with St. Baldrick's Foundation and are braving the shave to help in the fight against childhood cancer. We are looking for people to sign up to shave their heads in solidarity with the 160,000 children who are diagnosed with cancer each year. 
We'd like to invite you to make a "bald" statement at Rí Rá The Irish Pub on Sunday, March 15th at 1pm and help us raise $30,000 and fight the number one disease killer of children in the U.S. and Canada. Be a hero for kids with cancer by signing up to have your head shaved in return for pledges of financial support from friends and family or by donating to sponsor those brave "shavees".
St. Baldrick's events have raised approximately $118 million, providing research grants to doctors and scientists at more than 200 institutions to pursue the most promising new cures for childhood cancer, in addition to making clinical trials available to more children than ever. Since 2000, St. Baldrick's has hosted more than 4,200 head-shaving events, shaving more than 190,000 heads in 28 countries and 50 U.S. states.
Think about this staggering fact: one out of every five children diagnosed with cancer will not survive – that's one child too many.  Join us in our efforts to find a cure so no child has to endure this dreadful disease. 
To join the fun and learn more about the St. Baldrick's Foundation, visit www.StBaldricks.org or call 888.889.BALD.  If shaving is too much of a commitment, please consider volunteering, donating, or spreading the word.
You can sign up or donate by clicking here!
Thank you for your support and together let's Conquer Kids' Cancer!