EPL Breakfast Club at Rí Rá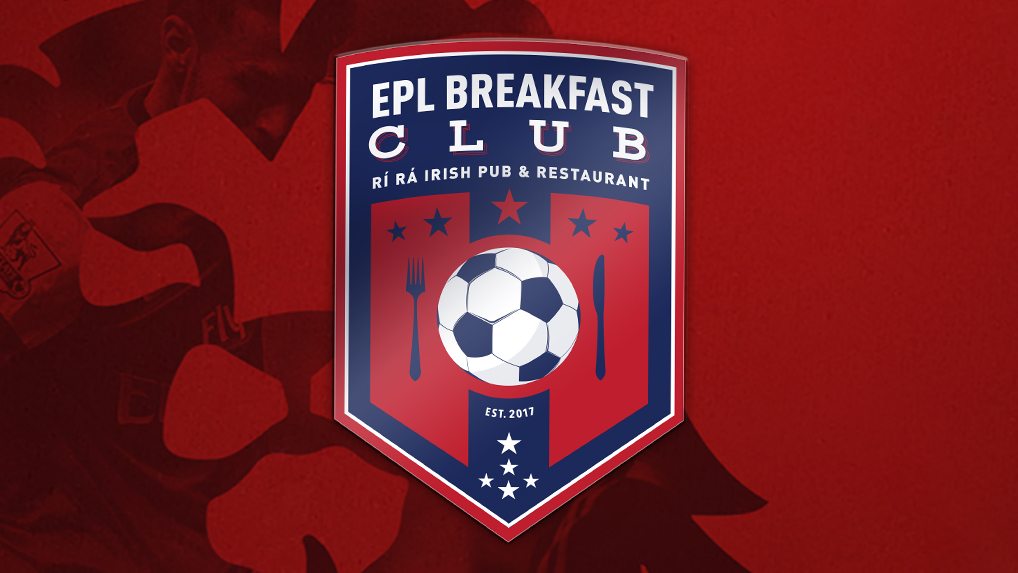 Football (or Soccer as it is often called in these parts!) is a sport best enjoyed in a great pub!
Make us your home for all the action during the upcoming 2017/2018 English Premier League season!  Join our "EPL Breakfast Club" and catch all the matches LIVE at the pub.
We will be opening early for the games, and this season are launching a fantastic new breakfast menu along with some great drink specials! Start each match off with the "Best Start" (breakfast sandwich & non-alcoholic beverage) or the "George Best Start" (breakfast sandwich & a pint); or if you just fancy a good old Irish fry up we've got that too!
The excitement kicks off with The FA Community Shield, on August 6th at 9am EST (Arsenal vs. Chelsea); the traditional "curtain raiser" for the season to come. This is followed by the start of the EPL season on August 11th with Arsenal vs Leicester City, and a full round of games over the weekend of August 12th & 13th. Games will be shown on our big screens and TVs with audio. Wear your team's colors with pride, and join the rest of the "Club" for some fun and banter during what is going to be a great EPL season!
 To see what games we are showing click here