God to appear in the pub!
Date:
Thursday, 19 Jul 2018
Posted in: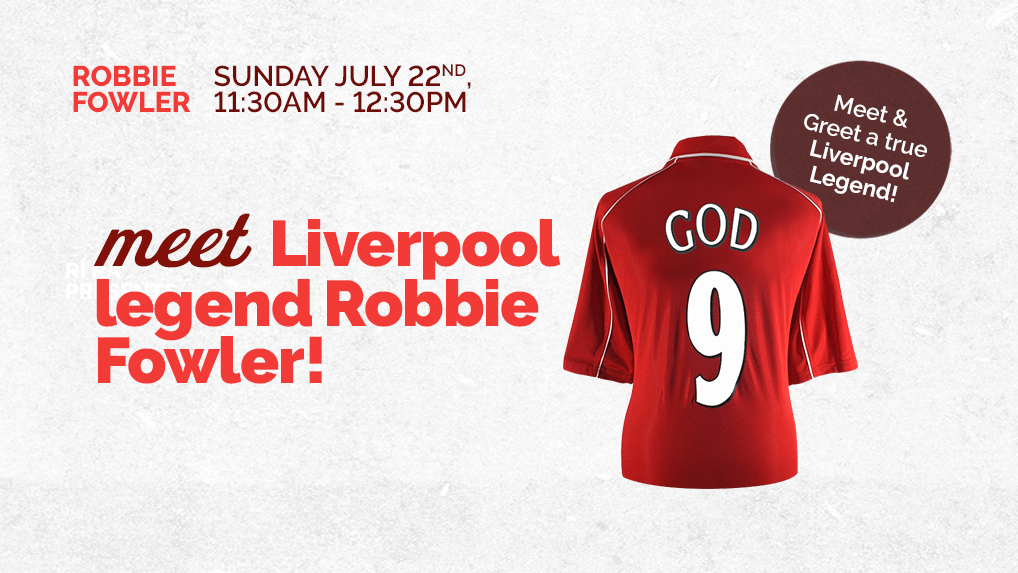 Ask any Liverpool FC Fan who God is and the answer will be Robbie Fowler!
Robbie was the quintessential 'Local Boy turned Local Hero'. He played for Liverpool in two separate stints between 1993 and 2012. He made a total of 369 appearances for Liverpool, scoring 183 times, making him one of the most prolific strikers in history and earning him the nickname 'God' by the adoring Liverpool fan base.
To mark the occasion of the Liverpool vs. Borussia Dortmund game, part of the International Cup of Champions, Robbie will be making a guest appearance at Rí Rá to meet and greet our patrons – and especially those who follow the Reds!
Could there be a better way to start off the big day than to meet one of the true legends of Liverpool? 
We're also running $5 Carlsberg on the day – the sponsors of Liverpool for many years.
Robbie will be in the pub from 11:30am – 12:30pm, so get down early and meet one of the true icons of the English Premier League.