Guinness And Great Food
Date:
Wednesday, 4 Sep 2019
Posted in: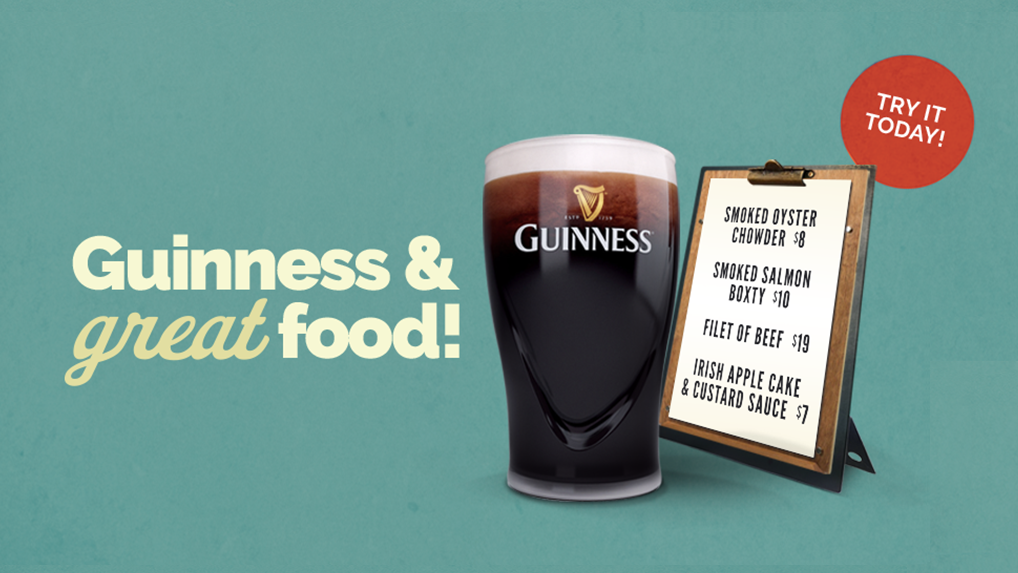 SEPTEMBER SPECIAL
Guinness has a long history with food. It's deep flavor complements all hearty food while its dry roasted, slightly bitter taste also makes it an ideal pairing with seafood. Which makes a pint of Guinness the ideal pairing with any of our feature dishes. So stop by the pub and try one of these great dishes while enjoying a pint of Guinness, available for the month of September only!
Smoked Oyster Chowder with bacon, rosemary & fennel $8 
Smoked Salmon Boxty with chive, creme fraiche and Guinness mustard $10
Filet of Beef  with potato cake, crispy shallots and whiskey cream demi $19 
Irish Apple Cake & Custard Sauce $7
To see our full menu click here