It's Spritzy Springtime!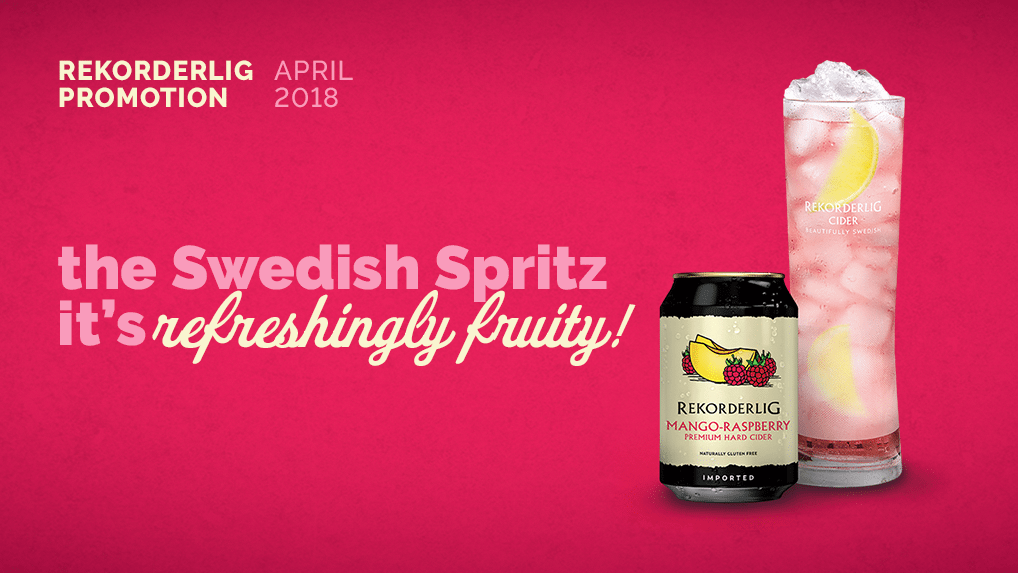 The Swedish Spritz. It's refreshingly fruity!
For the month of April, we have partnered with our friends in Rekorderlig to create the Swedish Spritz. It's a refreshing blend of fruity Rekorderlig Mango-Raspberry Hard Cider with the zesty orange flavor of Aperol and finished with squeezed fresh lemon. It's the ultimate taste of springtime!
A little more about Rekorderlig
Rekorderlig Cider was first created in 1996, using the purest spring water from Vimmerby, Sweden, where it is still brewed today. 4 generations later, it is still family owned.
From its humble Scandinavian roots, a dedication to creating products of the highest quality combined with Rekorderlig's typically Swedish fusion of high-end, premium design, has seen it grow from its Swedish base to become a hugely popular cider right across the world.