Local Heroes and Trappist Monks!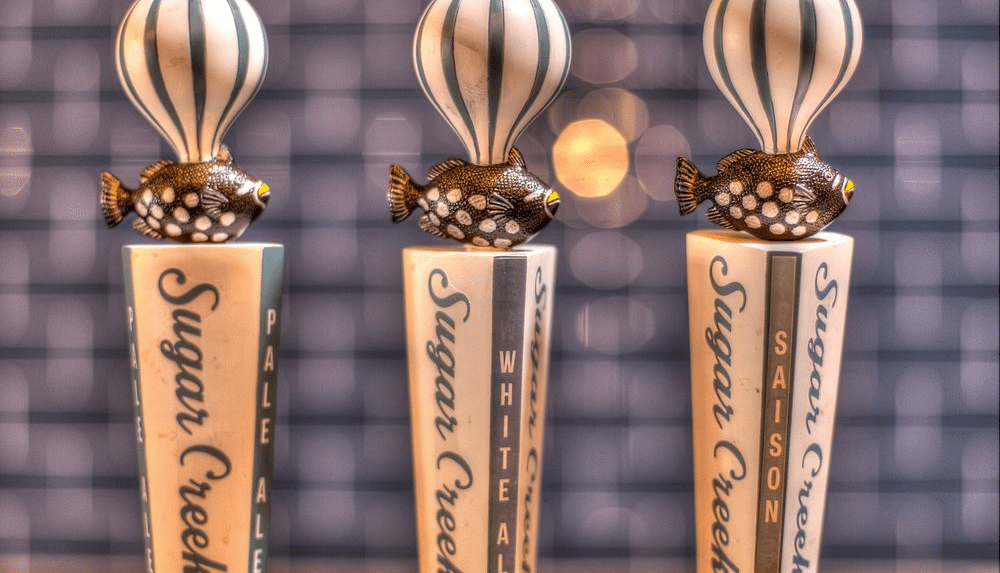 One of Charlotte's top breweries and a favorite of Rí Rá customers and staff alike, Sugar Creek Brewing Company is bringing Belgian-inspired beer to the Carolinas and beyond.
The Sugar Creek Brewing philosophy combines the watchful eye of a Trappist Monk with the technical precision of a nuclear engineer to craft fresh, full-flavored beers that are immensely satisfying and intensely drinkable. Using unique combinations of aromatic yeast strains, domestic and imported hops and award-winning malt varieties, Sugar Creek infuses traditional recipes with modern tastes and techniques to create beer that nourishes both mind and body.
In a city where the craft beer movement is booming and new breweries open every month Sugar Creeks consistently impresses. Their staples, the white ale and the pale ale, have earned their permanent home at the pub. Stop by, pull up a stool and see what all the fuss is about!
"We are honored to be a permanent fixture in Rí Rá Irish Pub, their dedication to local businesses and their "loyal to local" motto is something we are very proud to be a part of."
– John Demott, Brand Ambassador