Rocky Horror Picture Show
Date:
Monday, 14 Oct 2019
Posted in: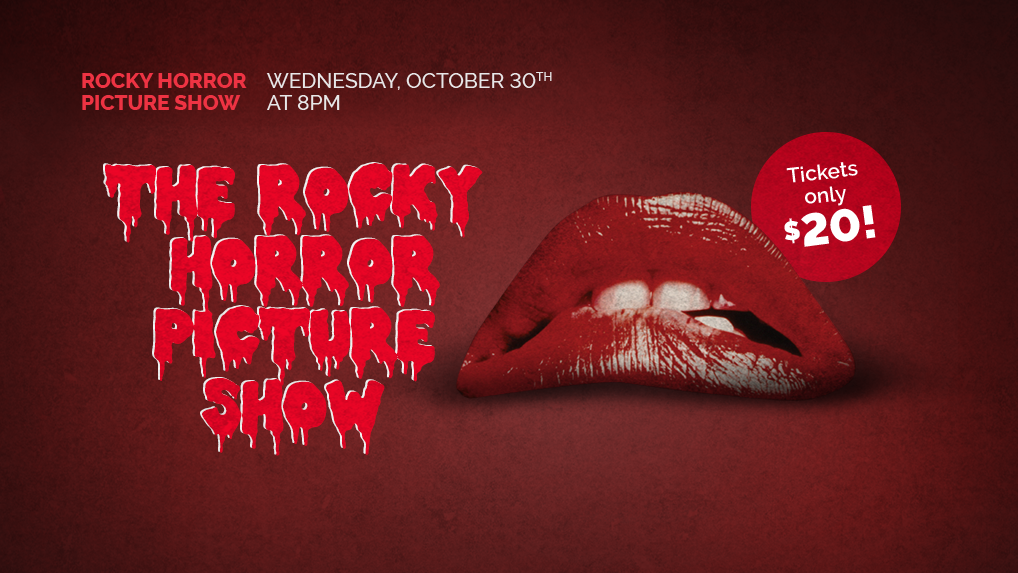 Halloween Eve Party
Join us on the eve of Halloween, October 30th, for our Rocky Horror Picture Show featuring 'That Type!' -Rocky Horror Charlotte Cast. Prepare for lots of  fun and debauchery. The screening takes place at 8pm in our upstairs bar. Tickets are only $20 and include a welcome Rocky Horror themed cocktail. 
Seating is limited and the show will be a sell out, so purchase your tickets now by clicking here.  This event is for 18+, guests under 21 will receive a non-alcoholic drink of choice. 
To purchase tickets click here