Run Santa Run!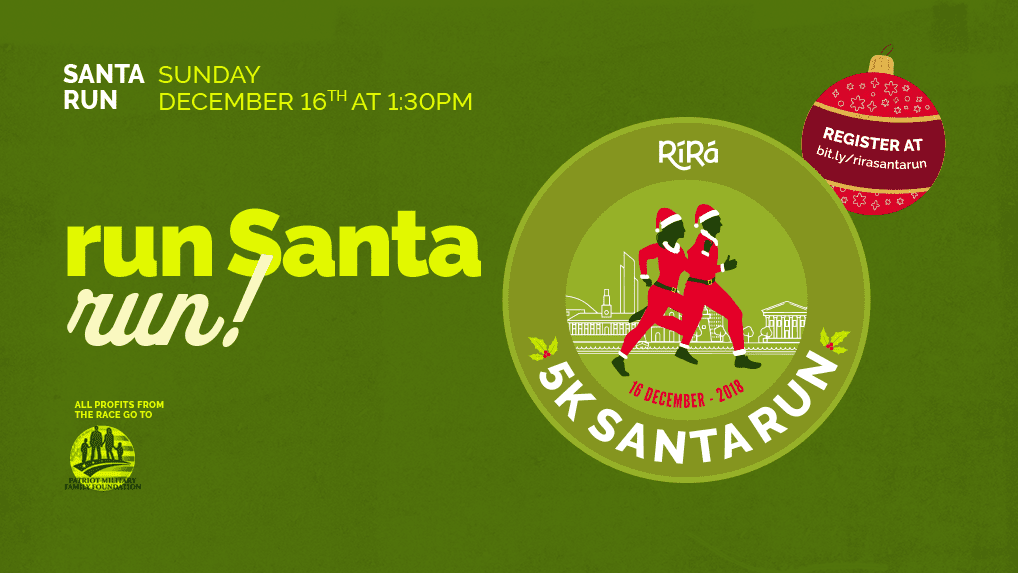 Rí Rá is proud to sponsor Charlotte's 1st and only ALL Santa race.
Take a run, in the spirit of Christmas, dressed as St. Nick himself! That's right, every runner will be provided a Santa suit to race with. In addition to holiday cookies, Santas will be treated with a pint after the race which is included with each registration.
All profits from the race will benefit the local Charlotte charity, The Patriot Military Family Foundation. The Patriot Military Family Foundation's mission is to honor our veterans for their service and commitment to our freedoms and to serve them and their families. They provide services to veterans and their families through a variety of programs including a Post Traumatic Stress (PTS) program and Homes for Veterans.
Early bird tickets are available – $35 until 11/15, $40 until 12/15
To register for the Santa Run click here