Santa 5K Run
Date:
Monday, 14 Oct 2019
Posted in: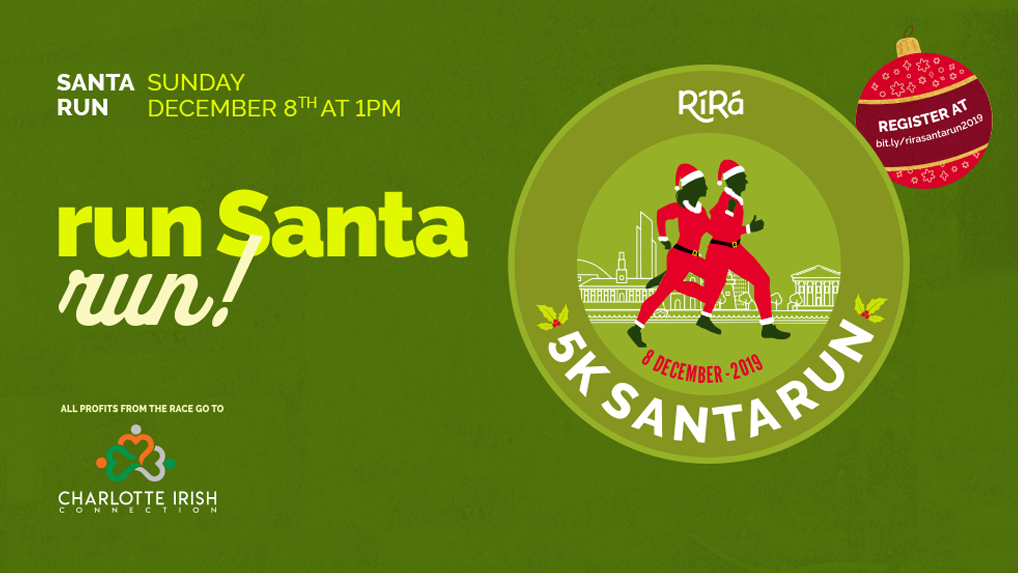 RÍ RÁ IS PROUD TO SPONSOR CHARLOTTE'S 1ST AND ONLY ALL SANTA RACE.
We're proud to sponsor Charlotte's 1st and only ALL Santa race. Take a run, in the spirit of Christmas, dressed as St. Nick himself! That's right, every runner will be provided a Santa Suit to race in! Runners will also get a t-shirt, cookies and a pint after the race which is included with each registration and entry to an awesome after-race award ceremony with live entertainment and vendors!
Register to take part by clicking here.
Register by 11/7/2019 to receive early bird pricing of $35. Regular entry pricing available at $40 until 12/7/2019 & $45 on Race Day. All profits from the race will benefit local charity, The Charlotte Irish-American Center. Additional in-kind donations can be made through the website.