Soul of the South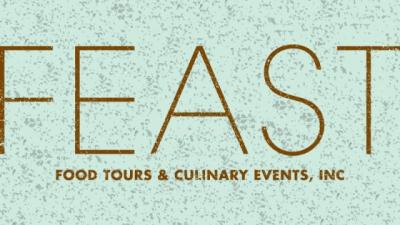 We are excited to be featured on FEAST Food Tours "Soul of the South" food tour.
The tour explores Uptown Charlotte's best representations of the region and the influence of Southern heritage on Charlotte's cuisine, inspired by family recipes, fresh local produce, and modern twists on traditional fare.
 While you may not think of southern food when you think of an Irish Pub, southern cuisine is actually largely inspired by the Irish. In the seventeenth and eighteenth centuries there were a large amount of Irish that immigrated to America with many of them settling in the South including the Carolinas. With them they brought some great cuisine and definitely their love for meat and potatoes which really embodies southern style comfort food.
 Our menu is greatly influenced by the local cuisine so you'll find plenty of southern-inspired dishes with an Irish twist of course. During the tour we feature some of these dishes like our Fried Green Tomato RLT. This is our spin on the classic BLT made with battered fried green tomatoes, Irish rasher, bacon-ranch mayo, and lettuce served on a Local Loaf sourdough bread. We also feature our 704 Burger with Brasstown Beef house ground beef patties, pimento cheese, fried pickles, and bacon served on a Local Loaf brioche bun. We source a lot of our products locally and we make sure to showcase these during the tour like the Local Loaf breads from Charlotte and Brasstown Beef from Brasstown, NC. During the tour guests also sample their choice of local beers from our wide selection of draft beers from Charlotte breweries.
 Tour guests may come for the food but they also get a bit of history. As they tour the Pub we love to tell our stories of the great woodwork from salvaged Irish artifacts, our 18th century St. Patrick and Dublin Corporation Ledgers, burnt liquor bottles and items that were preserved from the fire we endured in 2009, and of course ghostly stories of our haunted history and writings on the wall.
 The tour stops at several other local spots like The King's Kitchen, McNinch House Restaurant, Orrman's Cheese Shop, Sea Level, and Assorted Table Wine Shoppe. Whether you're just visiting Charlotte or are a local looking for some new spots to try, this tour will be sure to impress.
 You can learn more about the tour click here