The Forecast is Dark n 'Stormy!
Date:
Wednesday, 31 Oct 2018
Posted in: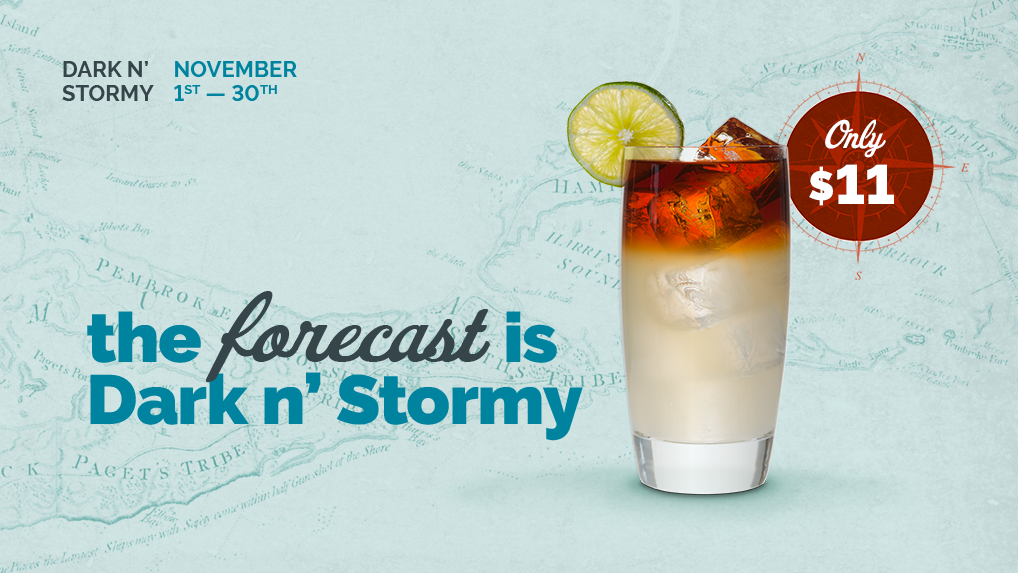 November Drink Special!
Invented in Bermuda in 1850, the Dark n' Stormy is a stirring cocktail made from Gosling's Black Seal Dark Rum, Gosling's Ginger Beer, bitters and a slice of fresh lime. Legend has it that it got its name when a sailor described it as 'the color of a cloud only a fool or a dead man would sail under'.
Is there a better time or place to enjoy a 'Dark n' Stormy' then on special during November in the cozy confines of your local? Stop by the pub today and enjoy one for only $11.