Beer with attitude…and scorpions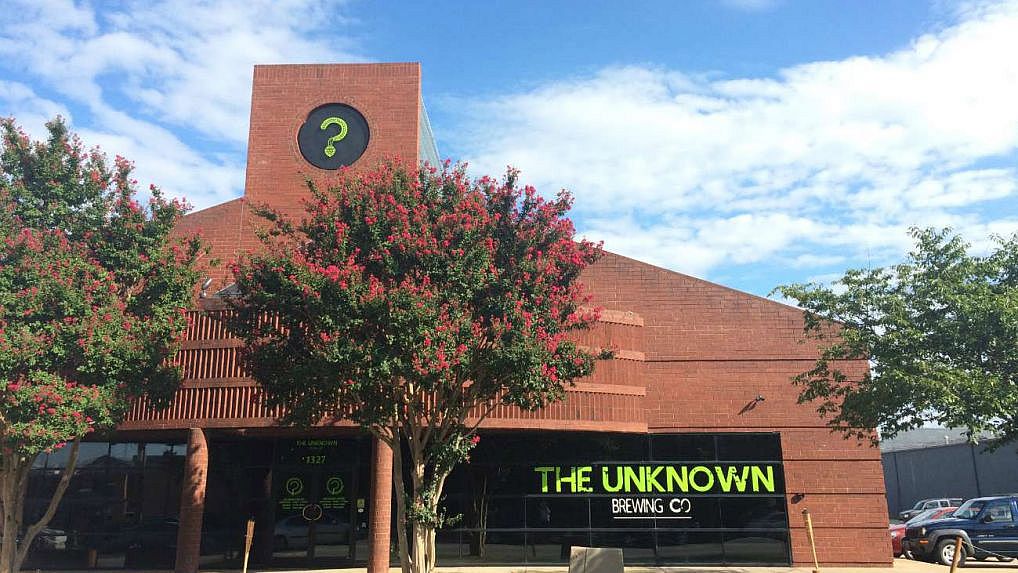 The Unknown Brewing Company bring quirk to the Queen City. Located in Charlotte's South End neighborhood and just three blocks from Bank of America Stadium, The Unknown's top commandments are to make good beer and to drive roads with no pre-determined destinations.
Here at Rí Rá, we love a bit of attitude and a great life story. Owner and founder of The Unknown Brewing Company, Brad Shell certainly scores on both! He started his brew life working his way up from throwing kegs to learning the brewing process. He then successfully worked at, or helped build, 3 of the Top 20 breweries in America, before finally deciding to call Charlotte home. He fell for the Crown Town's mix of people, great location and new opportunities, especially the opportunity for Charlotte to "get weird."
Year-round releases include Over The Edge IPA, Ginger Wheat, and Pre-Game Session Ale. In addition to its year-round brews, The Unknown Brewing Company has released several special release beers including one of Brad's most original creations: "La Jordana Del Escorpion En Fuego Hacia La Casa Del Chupacabra Muerto" (The Path of the Fiery Scorpion Through the House of the Dead Chupacabra), a Mexican imperial lager with 99 scorpions brewed into the batch.
The Unknown Brewing Company is where good beer and cool culture collide, and where beer is pretty much the only thing they take seriously. It's not always about throwing caution to the wind; but if that's your thing, go ahead. It's about a way of life and doing what feels right, or wrong – your pick. If it scares you, take the leap. News Article Gallery