The best Irish Acts live every week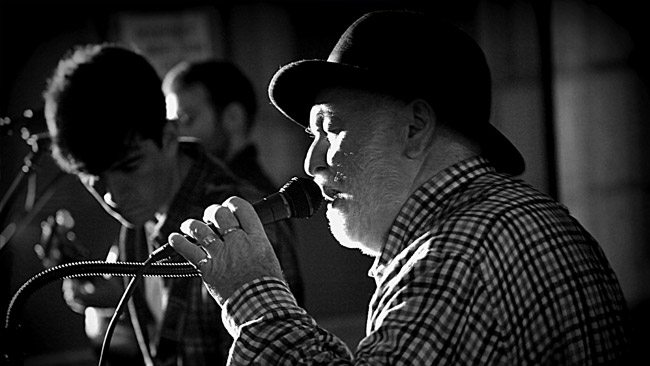 Back in 2010, when we knew we were coming to Vegas, the work was started to figure out what direction we would go for our music. Our goal was to create a "Direct from Ireland" music program, that you would not find in any other Vegas venue.
Thinking about an 'Irish Pub in Vegas' it seemed very obvious we needed to provide a full program of 'The Best in Irish Music' with the Best Musicians performing live on our stage 7 nights a week – a far more difficult task than you might think! 
With many of us having grown up surrounded by Irish music and great musicians, it was a very enjoyable project to get off the ground. Connecting with an old friend, Derek Warfield, yes, the one and only from the Original Wolfe Tones, we presented what might be considered a 'mad idea': "Derek how do you feel about us working together to co-ordinate the Vegas music program and bringing to the stage some of the best up and coming talent from Ireland as well as the great Irish musicians based around the US?".
Always keen to promote the Best of Irish Music, Derek was happy to get on board and from there it all began to take shape. Attending many gigs, talking to many musicians and the calendar was filling up very fast and easily.
Many years on and the program is as successful as it was at the beginning. We bring in our repeat acts that our guests love, rotate in new acts regularly and are also honored to have our core house band, The Black Donnelly's, who ended up relocating from Dublin to Vegas with their families because they loved it so much.
Dave Browne and Dave Rooney and the other musicians that played with them in Dublin were long time favorites of ours, and one crazy night we approached Dave Browne whilst on his gig break and told him we were opening a pub in Las Vegas and that we'd love him to come and play. With his best Dublin banter, he entertained the idea, but in the back of his head he more than likely thought 'yea right, of course you are opening a pub in Vegas, another drunk giving me a business card!'
Much to his surprise, it worked out in the end and we often laugh about where this particular music journey has taken everyone.