From Clondalkin to Vegas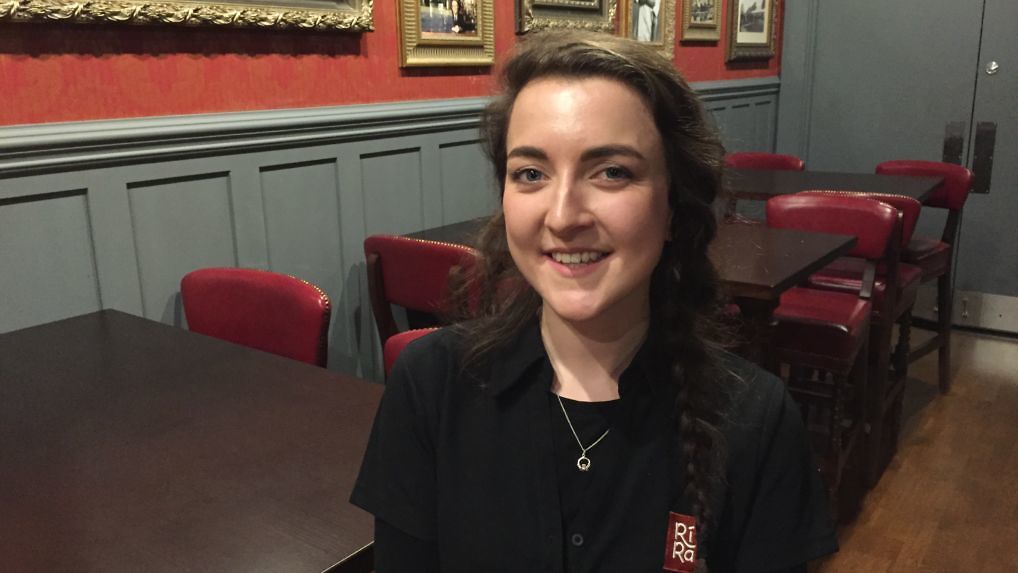 I started off working when I was 16 in a local pub in my hometown of Clondalkin
Since the pub was located in our village, everyone knew everyone and it was usually the same craic every week -weekdays would be quiet, then come the weekend all the mad buachaillí agus cailíní would come out to play. I remember before I arrived in Vegas I had a phone call with Scott where I asked him if the weekdays were quiet at Rí Rá, Scott laughed and replied 'Oh no chica, everyday is the weekend in Vegas'.
I had no idea what I was in for. The nerves really kicked in once I got off the plane and caught my first glance of the famous Las Vegas strip. I was so in awe of everything, it really is like Disney Land for adults. The nerves quickly eased off though once I took my first steps inside Rí Rá. I felt so at home, the decor, the music, the atmosphere, and of course once I started hearing the different Irish accents from both staff and customers, I knew I was in a good place.
The thing I love most about working at Rí Rá is the opportunity i have to meet people from all over the world. It feels surreal going from a small local Irish pub in Ireland talking to mostly regulars, to now being in Vegas where you don't know who is going to walk through the door.
Vegas is definitely a world of its own but it's a world that I'm absolutely loving so far. I'm so excited for what this year has in store for me, everyday is so different from the next and I can't wait for what's to come!
– Amy Dodd