Inspired by tales of the Irish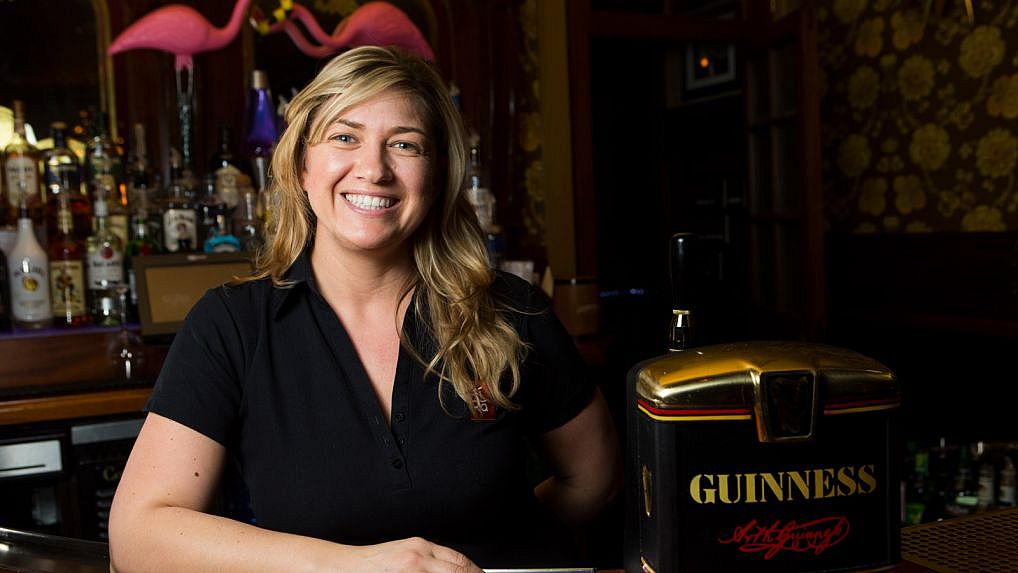 Growing up an only child in Southern California my friends have become like an extended family. Upon moving to Las Vegas and embarking on a new career I walked into an open interview for Rí Rá.
Cyril greeted me as if I was already family, which only he can. He immediately set my nerves as ease. My first interview was with Angela and Scott, and I knew I was in the right place.
The past 6 years have been full of new experiences, new relationships, and gaining lifelong friends. I am always inspired by the stories I hear of Ireland from our Irish staff. Their smiling faces, and independent spirits are refreshing.
With my love for entertaining, cooking, cocktails, and friends, the exciting night life Rí Rá and Las Vegas offer, suit me perfectly and created my passion for events and catering. My job allows me to create an environment for our guests that transports them, even if it's just for a moment, to a place like no other. Every event is approached with meticulous attention to detail and obsessive precision, regardless of size or scope. This allows me to focus on even the smallest of details, which sometimes turn out to be the most remembered ones. I love that I get to develop a personal relationship with each guest choosing Rí Rá. That is truly the key to making each event a unique and special affair.
I cherish all the guests, staff, friends, and family that I have made over the years. Whilst making memories and having fun doing it…