Local Craft Beer you can bet on!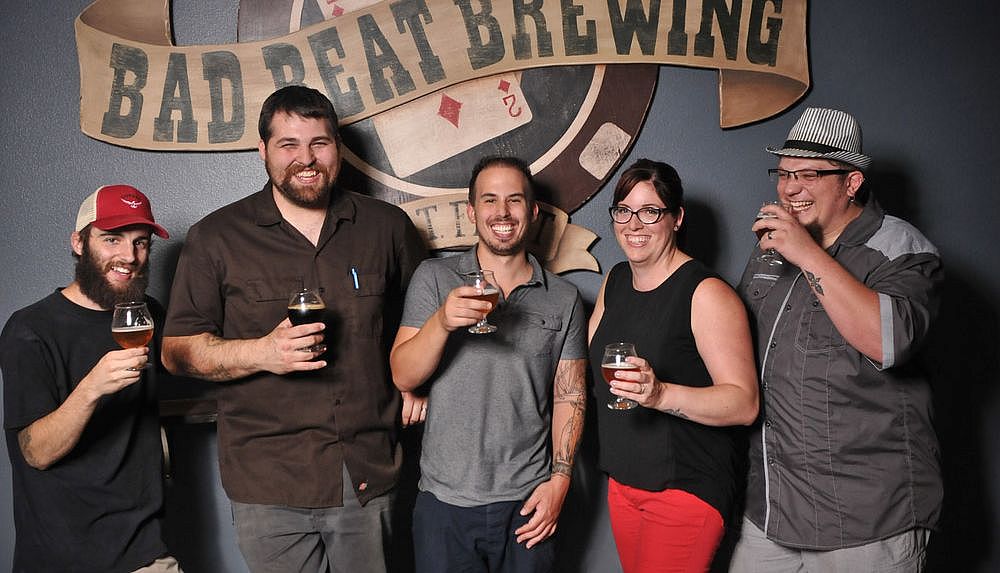 Just 14 miles from the pub, Bad Beat Brewing are all about the quality of their beer, something that is very important to us here at Rí Rá.
For them, it's not about how much they brew, or how much they sell, but about striving to make the highest quality local craft beer. 
Nathan Hall, owner and founder of Bad Beat Brewing, decided to open a brewery in 2012 after seeing there was a void in the Vegas beer market compared to other craft beer cities. He wanted to make fresh, high quality products that Nevada locals could enjoy and support. With that in mind, he saved every dollar he made and sold his house to fund Bad Beat. Nathan, being an avid poker player, decided to combine the two different worlds and his brewery was born.
Bad Beat Brewing initially started out with a cellar capacity of 40 beer barrels, they have since grown and now have a cellar capacity of about 130 beer barrels. They brew, bottle, and can all on site and currently distribute only in Nevada. 
Roll by Rí Rá yourself and try some – we bet you'll love it!