Shaving Heads and Saving Lives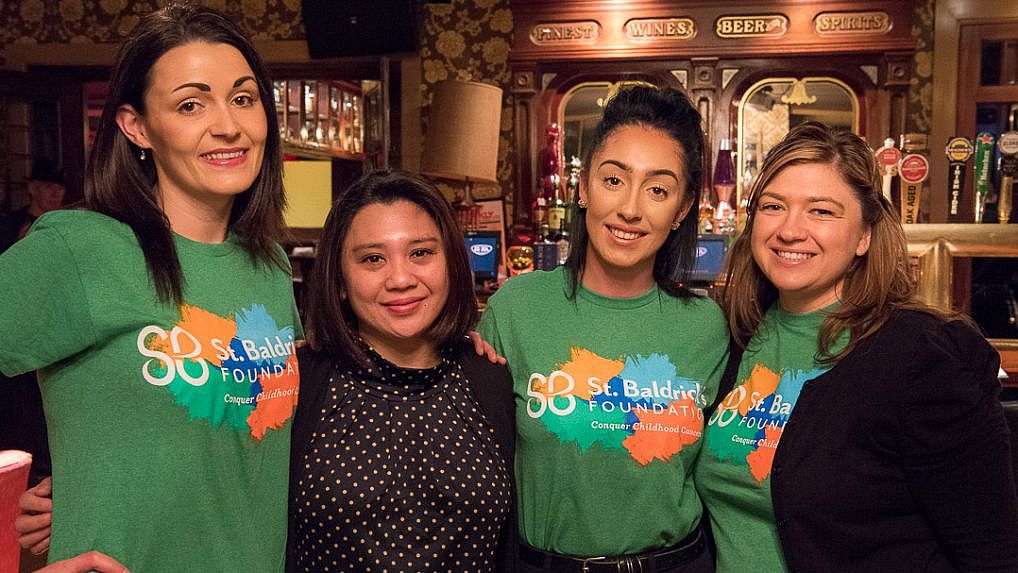 On Saturday, March 12, 2016, we hosted our fifth annual St. Baldrick's Foundation signature head-shaving event  to raise money for the national organization funding research to find cure for all childhood cancers and give survivors long and healthy lives.
Starting at noon, registered attendees shed their locks to support the fight against childhood cancers. Volunteers raised funds for St. Baldrick's by soliciting donations from friends, family and anyone interested in contributing to the cause. Throughout the day, local barbers volunteered their time to give the haircuts.
Over the last four years, Rí Rá has raised more than $76,000 for the St. Baldrick's Foundation and lifesaving childhood cancer research.
About St. Baldrick's Foundation
As the largest private funder of childhood cancer research grants, the St. Baldrick's Foundation believes that kids are special and deserve to be treated that way. St. Baldrick's funds are granted to some of the most brilliant childhood cancer research experts in the world and to innovative explorers who bring with them the promise of a future free from childhood cancers. Kids need treatments as unique as they are – and that starts with funding research just for them. Join us at StBaldricks.org to help support the best cancer treatments for kids.
This year's event