Be a Hero for kids with cancer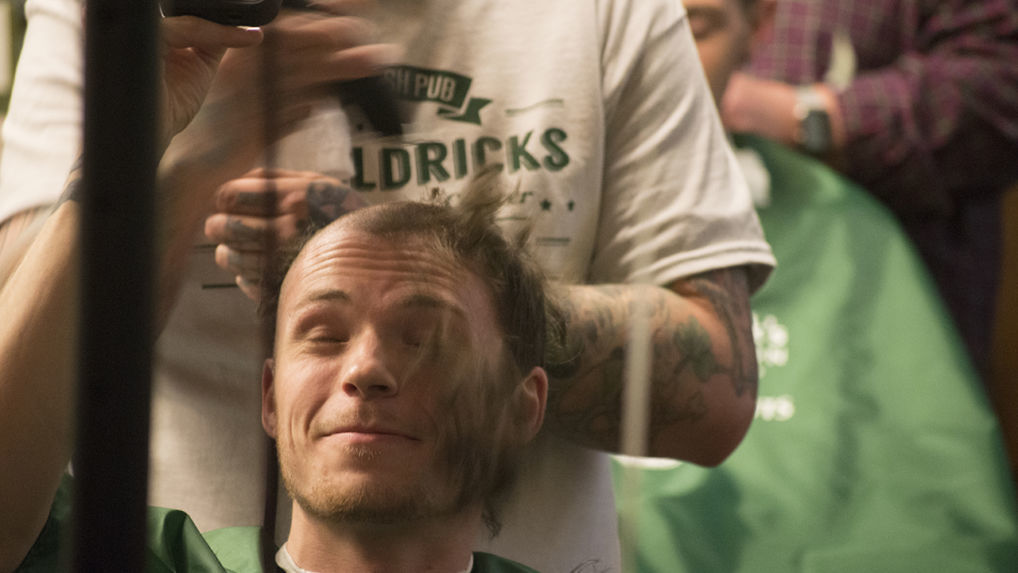 Be a hero for kids with cancer and sign up today!
For the last 5 years, we have teamed up with St. Baldrick's and held our annual head shaving event to help raise money for a great foundation that funds the most promising research to find cures for childhood cancers. Every year we are overwhelmed with the support we get from our staff, neighbors and the Vegas community. Along with their generosity and commitment we have raised over $82,000 to date and we are hoping to add another $10k on to that total this year.
Since starting this event back in 2012, we have teamed up with our friends at the Art of Shaving who volunteer their time and do the head-shaving.  It is such a great day for all involved and  we are so proud to have such fantastic people who agree to brave the shave.  The best part is knowing that a high percentage of money raised at our event comes back to help the kids of Las Vegas.
This years event takes place on Saturday, March 4th at 2pm .  You can sign up by clicking on the following link https://www.stbaldricks.org/events/RiRaLasVegas or visit www.StBaldricks.org or call into the pub and speak with one of the Managers. Once registered, we ask you to raise funds for the St. Baldrick's Foundation by soliciting donations from friends, family and anyone willing to spare some change in return for shaving your head!    
Think about this staggering fact: one out of every five children diagnosed with cancer will not survive – that's one child too many. Join us in our efforts to find a cure so no child has to endure this dreadful disease. 
Together, let's Conquer Kids' Cancer!
Last Year's Event