That's the spirit!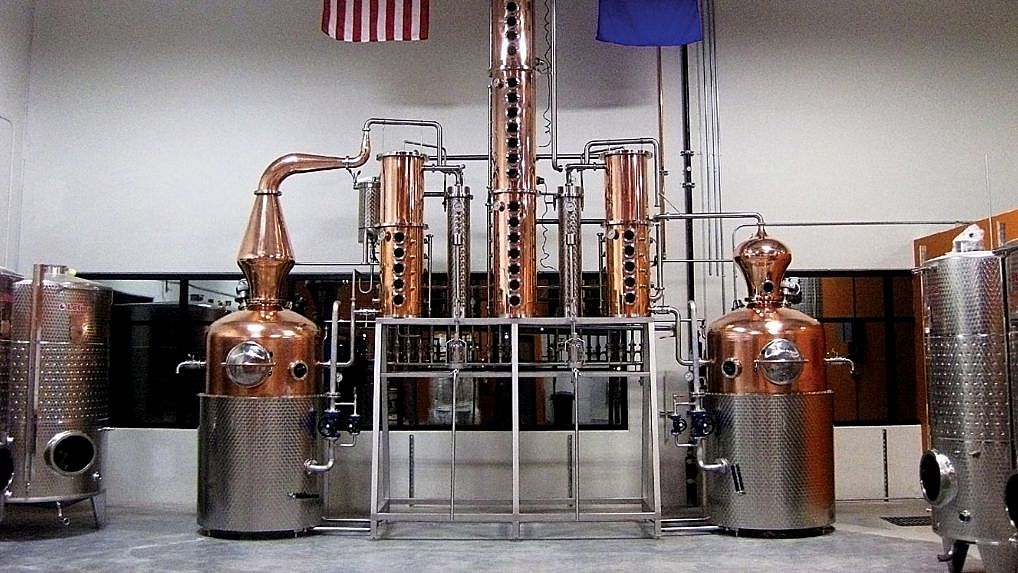 We love a good "Never Give Up!" story.
Las Vegas Distillery is owned and run by a first generation Hungarian American Family. George and his family, from Transylvania (yes, that Transylvania), moved to Las Vegas with the dream of opening their own distillery after noticing a large gap in the market.
Little did they know that this gap existed because of laws in Nevada from the Prohibition era. It took George two years of jumping through legal loop holes to achieve his dream, but the Las Vegas Distillery became the first distillery in Nevada since Prohibition. 
The distillery opened in 2011, one hundred years after the founding of the City of Las Vegas. The distillery has two beautiful copper pot stills. They are the Las Vegas Copper Angels and are known as Rose and Swan. The story of the Copper Angels goes back to George's grandpa, who was also George, as is George's father and his son. Old George used to say: "We are a very boring family, everybody was George!"
Now George Racz is the first legal distiller in the history of Las Vegas and Nevada's first bourbon whiskey maker. George wrote the Nevada Craft Distillery Bill draft, which put down the foundation of this unique industry in our state.
Since then, they are manufacturing vodka, gin, rum, moonshine and many unique whiskeys. One of our favorites is their very delicious Grandma's Apple Pie Moonshine.
George and his family are hugely passionate about what they produce and we are proud to partner with the Las Vegas Distillery, instilling them within the community and showing off their excellent, local spirits to visitors from around the world.