UFC 229: Khabib vs McGregor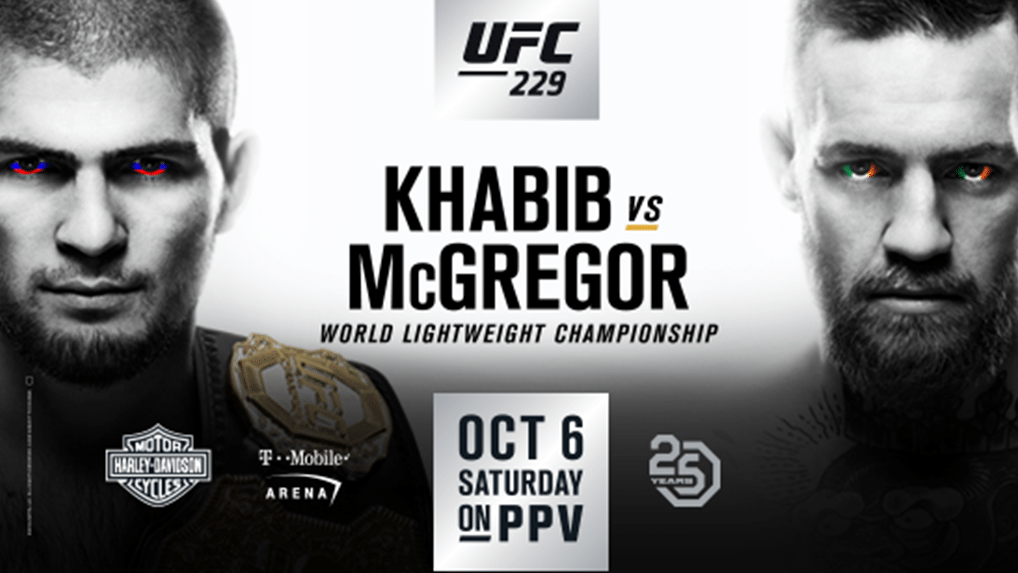 McGregor Is Back
Watch all the action of the biggest fight in MMA history as Conor McGregor takes on Nurmagomedov Khabib for the World Lightweight Championship at UFC 229 live from the T-Mobile Arena here in Las Vegas.
Lightweight champion Khabib will meet McGregor in the cage, where they have the chance to finally settle their differences. UFC 229 will be a festival of fights as the event card features 11 bouts in total. This will definitely be a fight night not to be missed and will be shown live in the pub on all our big screens and TVs.
Entry $40, pay at the door! Entry starts from 4pm.
 Seating is limited first come first serve. Please email riralasvegas@rira.com or call (702) 632-7771 for additional details.