Yes Cheese!
Date:
Monday, 17 Jun 2019
Posted in: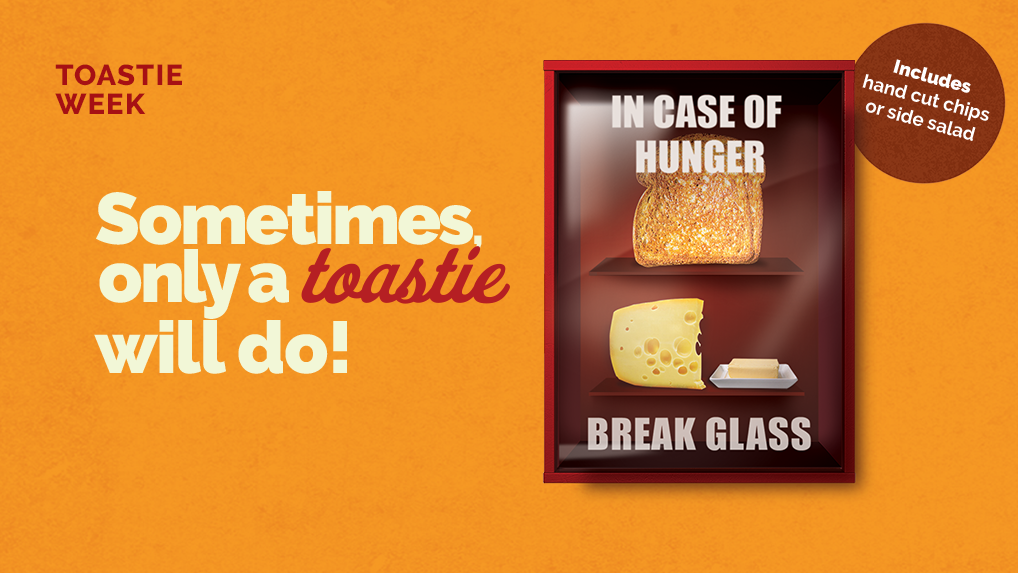 SOMETIMES ONLY A TOASTIE WILL DO!
The classic grilled cheese sandwich or 'Toastie' is the ultimate pub grub in Pubs back in Ireland. In fact, in many more traditional old school pubs, it is literally the only thing on the menu! We've paid homage to this humble, yet delicious nibble and created a menu of mouth-watering sandwiches available during our Toastie Week kicking off on June 18th.
All toasties are served with a side salad or hand cut chips!
Spinach & Artichoke $10
Spinach & Artichoke Dip, Muenster cheese, pita
White Bean & Bacon $10
Smashed white beans, smoked bacon, sharp cheddar, Turano loaf
Grilled Pear & Brie $10
Caramelized pear, soft brie, on a pressed baguette
Pork Belly & Pickle $10
Seared pork belly, pickle chips Muenster cheese, Texas toast
Rasher & Worcestershire $10
Grilled Irish Bacon, Swiss Cheese, Worcestershire, rye