Be A Hero For Kids With Cancer!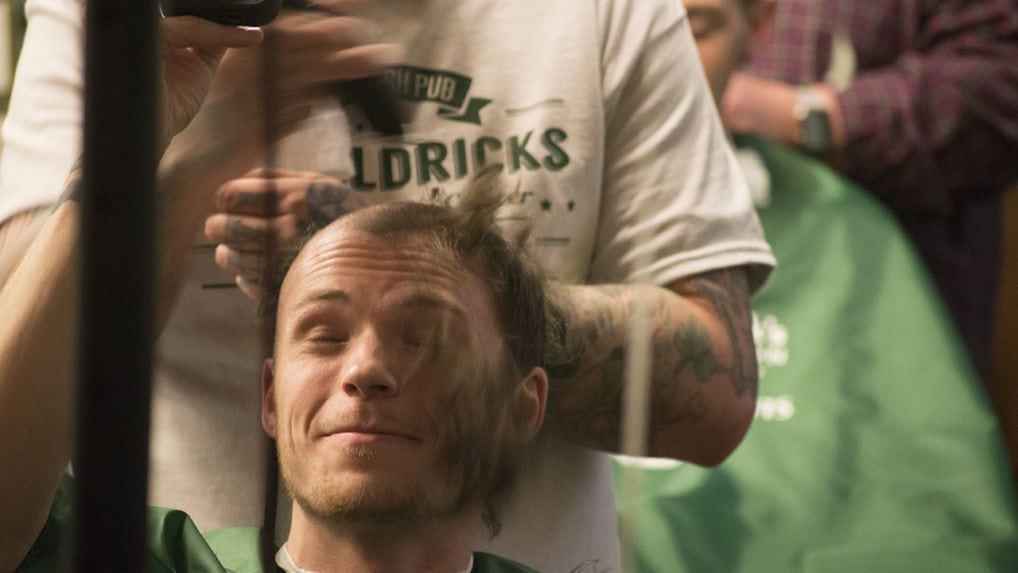 BE A HERO FOR KIDS WITH CANCER AND SIGN UP TODAY!
We are joining forces with Maine Firefighters and hosting a head-shaving event on Sunday, September 16th to raise money for the St. Baldrick's Foundation, a great foundation that funds the most promising research to find cures for childhood cancers. 
Starting at 11am, our attendees will shed their locks to support the fight against childhood cancer. You can sign up by clicking here or visiting www.StBaldricks.org or you can always call into the pub and speak with one of the Managers. Once registered, we ask you to raise funds for the St. Baldrick's Foundation by soliciting donations from friends, family and anyone willing to spare some change in return for shaving your head!
It is such a great day for all involved and  we are so proud to have such brave fantastic people signing up to shave! The head shaving runs from 11am – 6pm and since it is Halfway To Paddy's Day we are keeping the party going late into the night. Enjoy live music from the Melinda Torres Band from 4pm with food & drink specials available.
Think about this staggering fact: one out of every five children diagnosed with cancer will not survive – that's one child too many so join us in our efforts to find a cure so no child has to endure this dreadful disease. 
Together, let's Conquer Kids' Cancer!
About St. Baldrick's Foundation
The St. Baldrick's Foundation is a volunteer-driven charity committed to funding the most promising research to find cures for childhood cancers and give survivors long and healthy lives. St. Baldrick's coordinates its signature head-shaving events worldwide where participants collect pledges to shave their heads in solidarity with kids with cancer, raising money to fund research. Since 2005, St. Baldrick's has awarded more than $127 million to support lifesaving research, making the Foundation the largest private funder of childhood cancer research grants. St. Baldrick's funds are granted to some of the most brilliant childhood cancer research experts in the world and to younger professionals who will be the experts of tomorrow. Funds awarded also enable hundreds of local institutions to participate in national pediatric cancer clinical trials, and the new International Scholar grants train researchers to work in developing countries. For more information about the St. Baldrick's Foundation please call 1.888.899.BALD or visit www.StBaldricks.org.