Irish Pub Songs with Jim Brady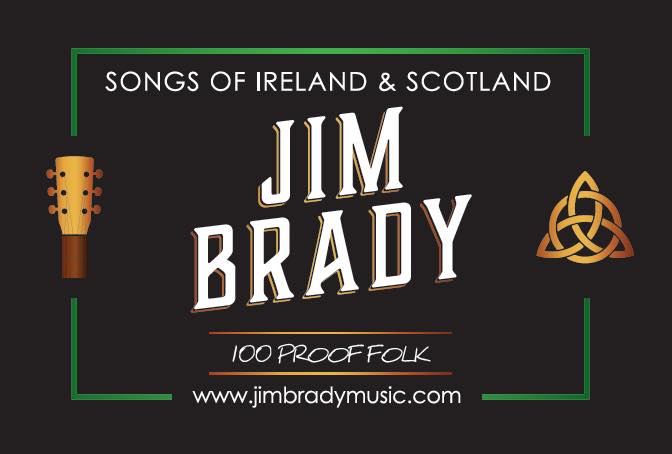 Starting May 3rd we will be hosting Wednesday night Irish Pub Songs in partnership with Jim Brady Music from 7-10pm. 
Jim Brady is a Maine-based singer, guitarist, & multi-instrumentalist in the folk ballad tradition of Ireland and Scotland.  He performs an extensive mix of crowd-pleasing Irish and Scottish drinking songs, love songs, rousing sing-a-longs, and patriotic rebel ballads culled from centuries of folk song tradition.     
Jim has been performing for over 25 years throughout New England and played in Boston pubs for years before moving to Maine.  He also lived in Belfast, Northern Ireland where he learned from some of the best Irish folk singers in Ireland.  He has performed at the famous Black Rose in Boston and performs every year at the Old Orchard Beach Highland Games Scottish Festival. 
Come on down for some great food, drinks and Irish Pub Songs with Jim Brady! Every Wednesday 7-10pm.