Making A Splash For Charity!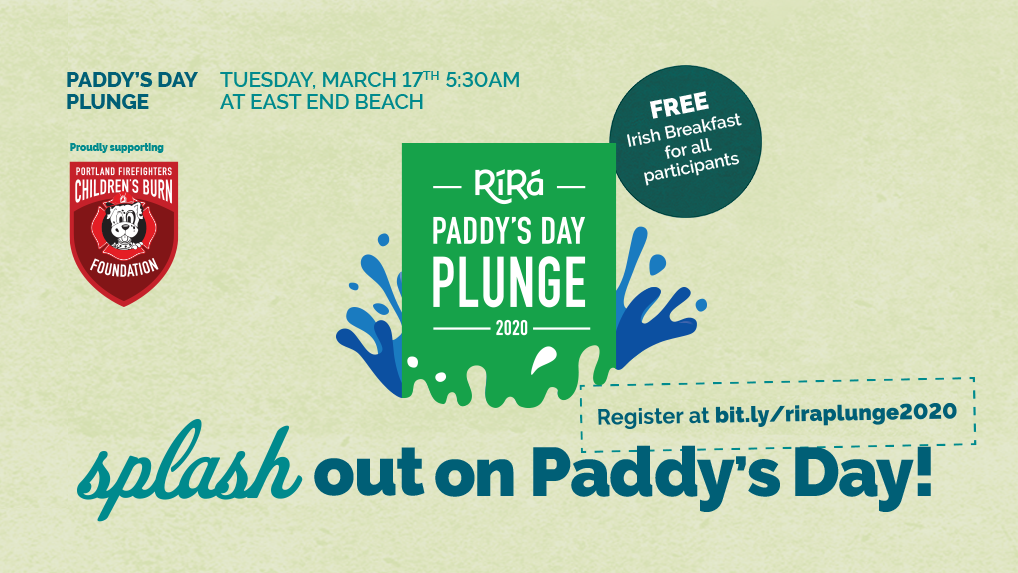 RÍ RÁ PADDY'S DAY PLUNGE 2020
We are kicking off our St. Patrick's Day celebrations with our annual plunge in the ice cold waters at the east end beach in Portland to raise funds for the Portland Firefighters Children's Burns Foundation.
This year's event takes place on Tuesday, March 17th when our brave plungers will face the cold and jump into the water at the East End Beach at 5.30am for this extremely worthy cause. We will then open our doors from 6am for a complimentary St. Patrick's Day Irish Breakfast for those jumpers who want to warm up after the plunge. Once breakfast is over, a live auction and raffle will begin to raise even more funds in a warm and fun environment. Following that, we will honor the top fundraising team, who will win the official Plunge Cup for the year.
How can you help?
Sign up to take part in the plunge and raise funds by clicking HERE. You can of course simply donate to one of the participating teams or individuals. You can also donate at the bar – just ask one of our staff and we will gladly accept your donation.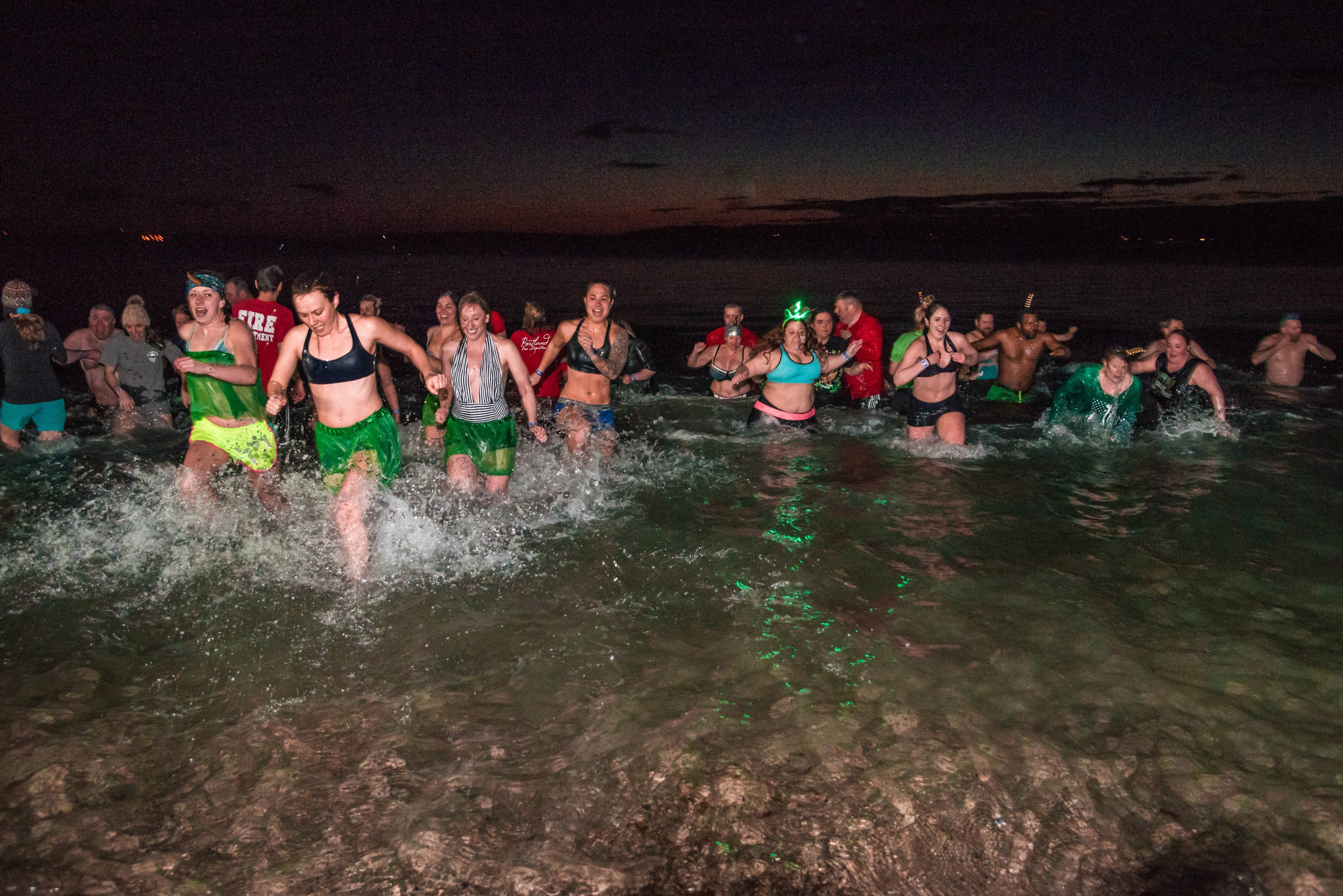 About the Portland Firefighters Children's Burn Foundation
The Portland Firefighters Children's Burn Foundation assists with treatment expenses beyond insurance coverage, home modifications to deal with new limitations, support groups and social events with other burn survivors or family members. The organization intends to be a resource for hospitals, rehabilitation facilities and fire departments that work and have contact with burn victims. They work to establish a network of volunteers, inside and outside the Local 740 and the Fire Department, to help accomplish the Foundation's projects. Annually the Portland Firefighters Children's Burn Foundation host a winter burn survivors camp for children 11 to 17 years old. There is no cost to the camper or their family. In order to achieve its goals, the Foundation raise money through donations, grants and future fund-raisers.  Rí Rá is delighted to support this extremely worthwhile charity each year with funds raised at our Annual St. Patrick's Day Plunge.