Saved By The Bell Party
Date:
Wednesday, 31 Oct 2018
Posted in: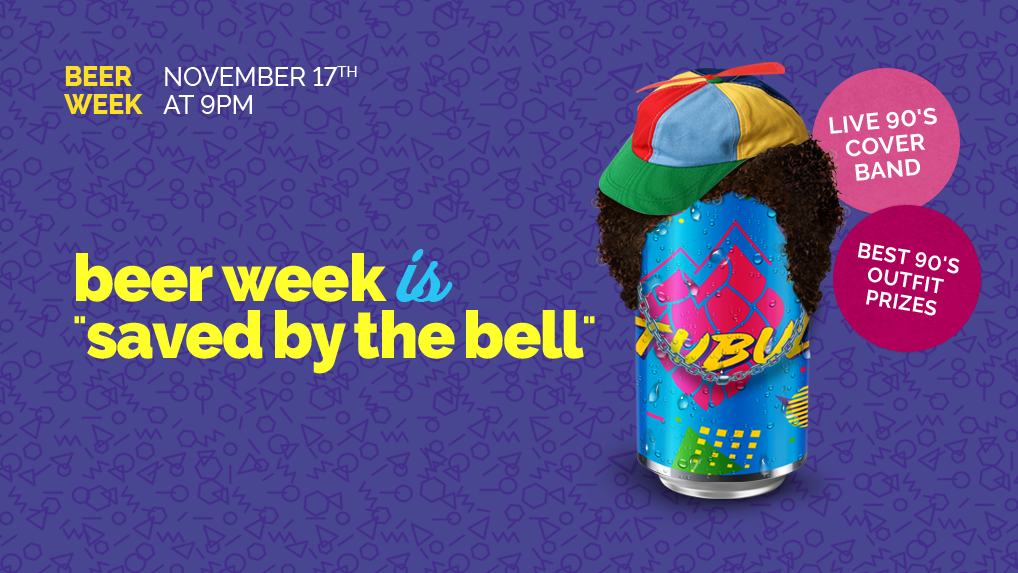 Celebrating Portland Beer Week!
Make like Screech and celebrate Portland Beer Week with us and Orono Brewing Company at our 'Saved By The Bell' themed party. Dance to the sound of the 90's with Ice Cold Zima. We"ll have pints and cans of Oronos triple dry-hopped and juicy Tubular IPA on special at $7.  
Admission is free and there will be schwag for participants that show up in their best 90's gear! 
The fun starts at 9pm on November 17th, be there on time or you'll have Principal Belding to answer to.