A Bowl Of Hugs!
Date:
Wednesday, 31 Oct 2018
Posted in: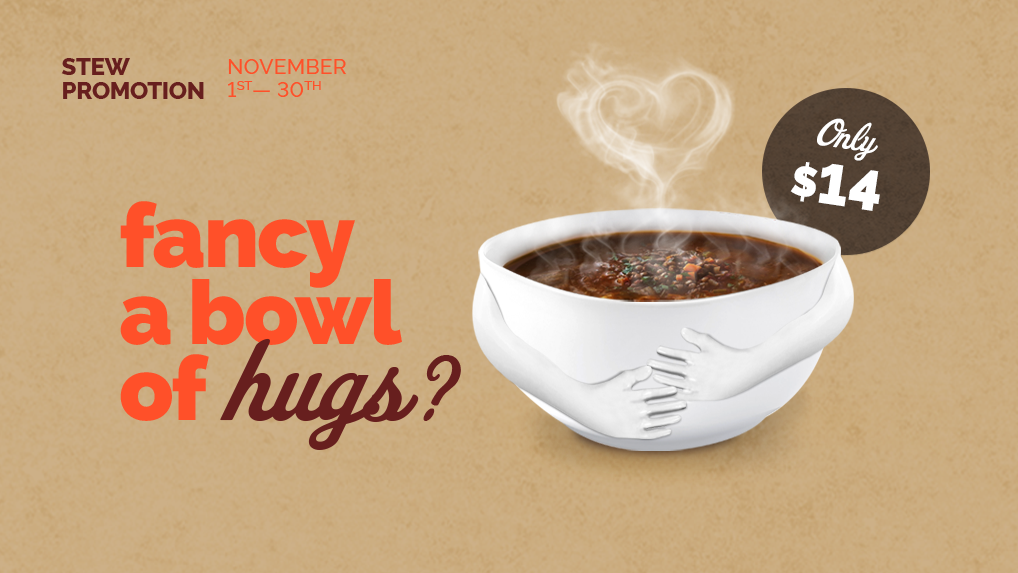 A November Special
As winter draws in, what could be more wholesome and heart warming then a good old bowl of Beef & Guinness Stew? Chunks of tender Guinness stewed beef, barley and root vegetables with a dollop of pub mashed potatoes. It truly is a bowl of hugs.
Enjoy this November special at the pub for $14.