Food heaven – the Burlington Farmers' Market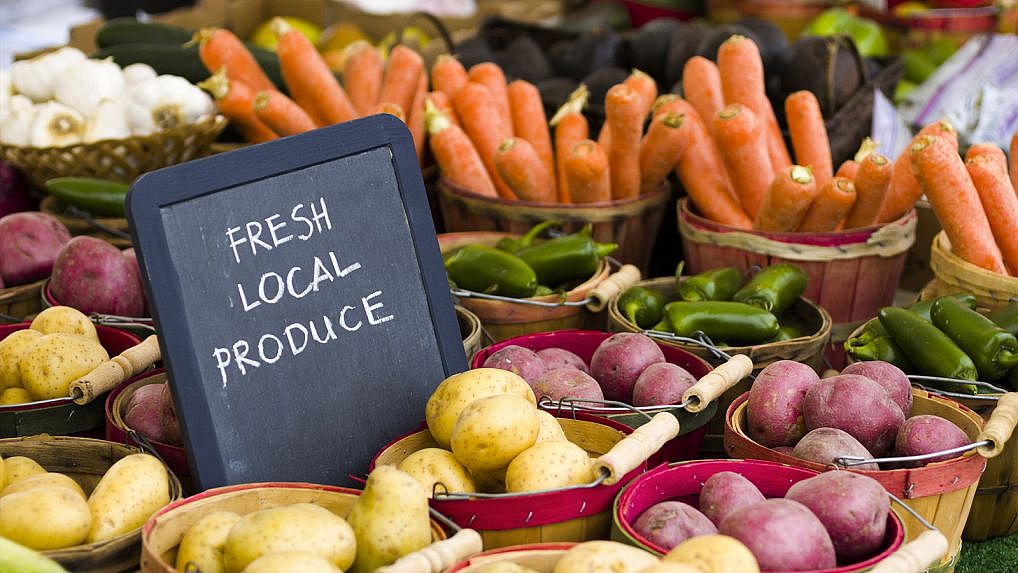 The Summer & Winter Farmers' Markets in Burlington provide a lot of color and access to some of the best produce and prepared foods that Vermont has to offer.
This fun and festive experience is offered year-round through two markets, an outdoor market in warmer months and an indoor market during Vermont's chilly winters.
Since 1980, the Burlington Summer Farmers' Market has been held every Saturday from late spring through autumn in downtown Burlington's City Hall Park, just off of the Church Street Marketplace.
More than 90 stands overflow with seasonal produce, flowers, artisan wares, prepared foods, and more. People gather to wander around, chat with growers and friends, and fill their baskets with some of the best food money can buy.
With so many farms and studios nearby and a growing interest in buying locally right throughout the year, the Burlington Winter Farmers' Market opened in 2008. Inside the University of Vermont's Dudley H. Davis Center, you will find over 50 vendors offering a surprising array of hardy produce, prepared foods, crafts, and much more. Sheltered from the snowy Vermont weather, this indoor marketplace bustles with locals and visitors every other Saturday from November to April.