Calling All Artists!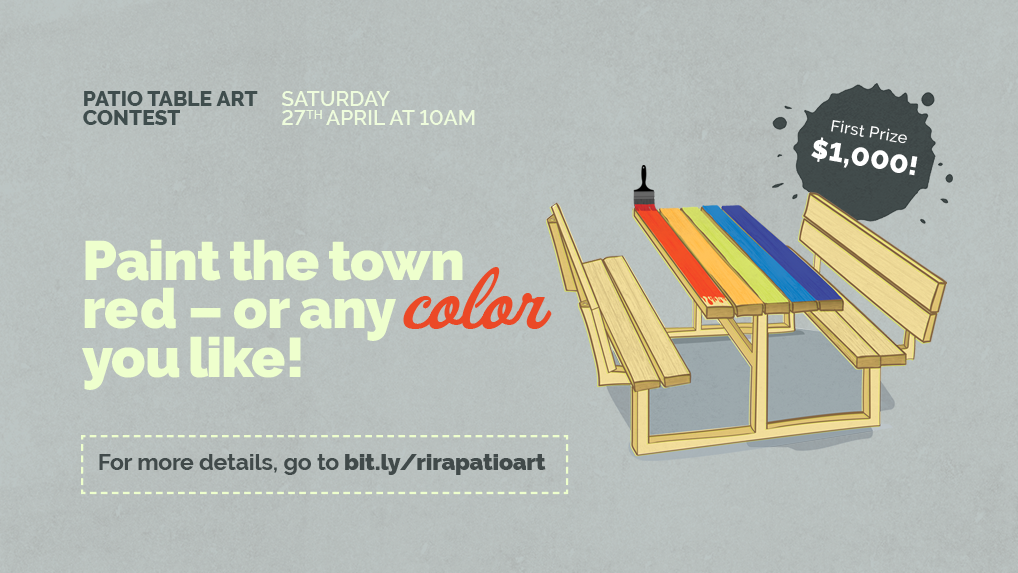 Competition Time
We're going big this patio season! To kick it off, we're repainting our patio tables, with a little help from some local artists. We have 6 table tops that will be painted by college students and/or local artists. The art must speak to the Burlington, VT experience while also nodding to the table's specific sponsor! The tables will remain painted the rest of the patio season and will definitely brighten up anyone's walk down Church Street.
We're choosing two winners for the competition:
1st Prize winner will take home $1000 and 2nd Prize winner will take home $500.
To the artist:
1.) We're choosing 6 artists (college students OR any local artist) to partner up with one of our amazing table sponsors. You'll get a $100 stipend for art supplies.
2.) Upload your contact information and art by clicking here

Taking submissions until April 14th
3.) We will choose 6 artists to participate and will notify you via email by April 17th.
4.) We'll match you up with a sponsor, and schedule you to come in the pub on the 25th or 26th to sketch out your table tops! This will prepare you for the main painting event on the 27th!
To the spectator:
1.) Come to Church Street to watch the painting of the patio tables LIVE!
2.) We'll have live music and snacks for the live painting competition on Church Street.
3.) Enjoy some drink specials with our sponsors and the Ri Ra team
4.) Watch the 1st place and 2nd place winners get crowned for the 1st Annual Patio Kick Off Competition!