Guinness And Great Food
Date:
Wednesday, 4 Sep 2019
Posted in: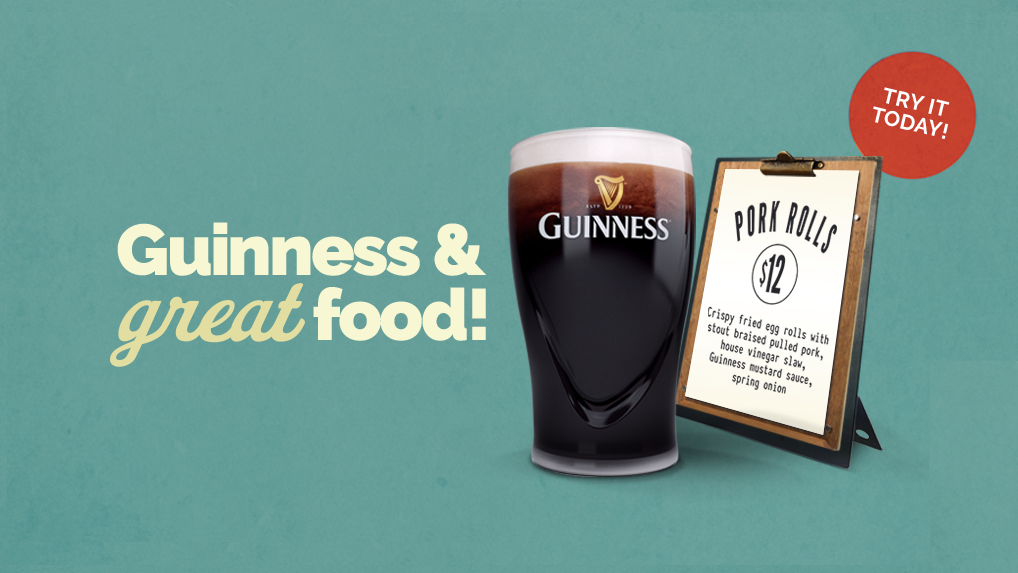 SEPTEMBER SPECIAL
Guinness has a long history with food. It's deep flavor complements all hearty food while its dry roasted, slightly bitter taste also makes it an ideal pairing with seafood. Which makes a pint of Guinness the ideal pairing with our Pork Rolls. So stop by the pub and try this great dish while enjoying a pint of Guinness, available for the month of September only!
 Pork Rolls : Crispy fried egg rolls with stout braised pulled pork, house vinegar slaw, Guinness mustard sauce, spring onion $12
To see our full menu click here