June Whiskey Club Tasting
Date:
Thursday, 13 Jun 2019
Posted in: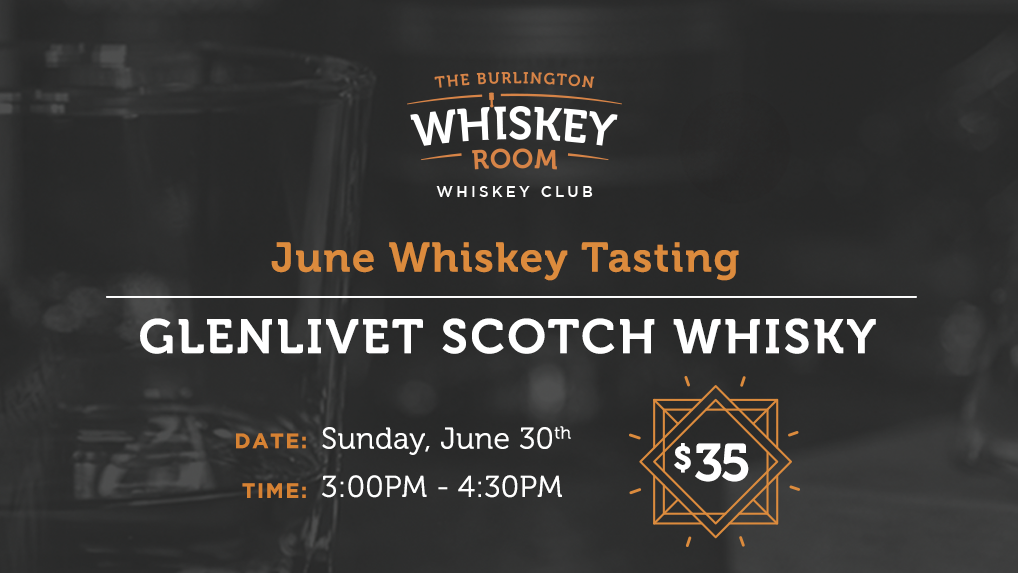 GLENLIVET SCOTCH WHISKY
Welcome to our Whiskey Club Tasting! Join us on Sunday, June 30th from 3pm where we  will dive into the world of Glenlivet Scotch Whisky.
We will taste FIVE whiskeys including
12 year old
15 year old
18 year old
25 year old
Founder's Reserve
Following the tasting, giveaways and light bites will be provided. 
Tickets are only $35. To purchase a ticket click here