Putting the Art into Artisan Baking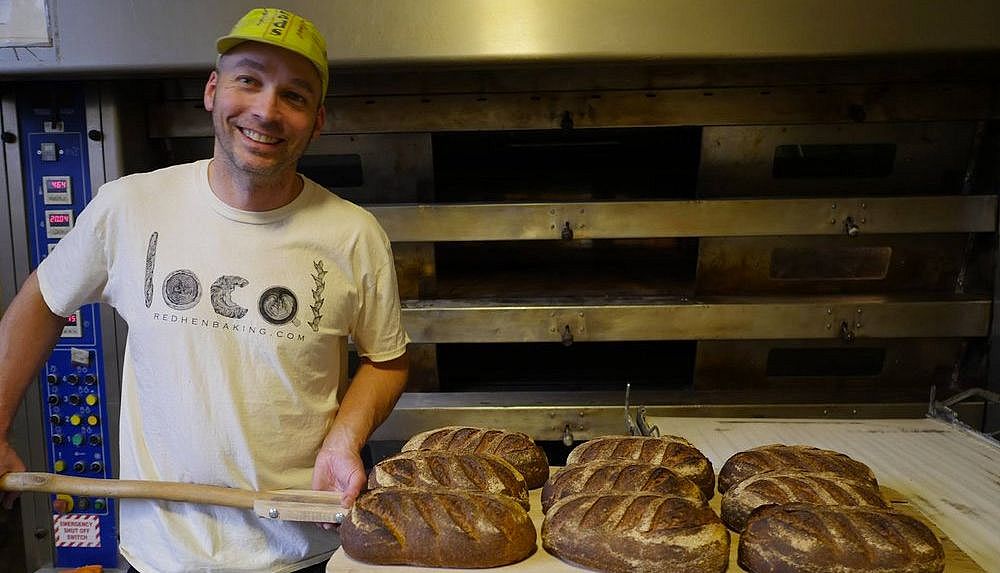 Red Hen Baking Co. is guided by a belief that pure, uncomplicated ingredients and the hands of skilled artisans are the building blocks for great food. Since 1999 they have set the standard for local baking, just like we've set the standard for Irish pubs!
The bakery was established on September 1, 1999 in Duxbury. Owner Randy George had been baking bread for several years, both in his home state of Maine as well as in Portland, OR and Seattle, WA. When Randy and his (then future) wife Eliza Cain decided to move back to Liza's home turf in the Mad River Valley of Vermont, they did so with the intention of opening a bakery.
For the first 8 years in business, Red Hen focused almost exclusively on baking and delivering fresh bread to area stores and restaurants, 7 days a week.
After 8 years in Duxbury and with a thriving business, they had the opportunity to move into a purpose built baking facility in the neighboring town of Middlesex. Although they have grown considerably since the early days in Duxbury, they remain dedicated to creating the very best food from the best ingredients they can find. 
Randy and Liza are still involved in Red Hen's daily operations, but who they are today has just as much to do with the contributions of their "barnyard animals" who day in and day out continue to help "the Hen" set the standards in baking in the wider Burlington area,