Refreshingly Good!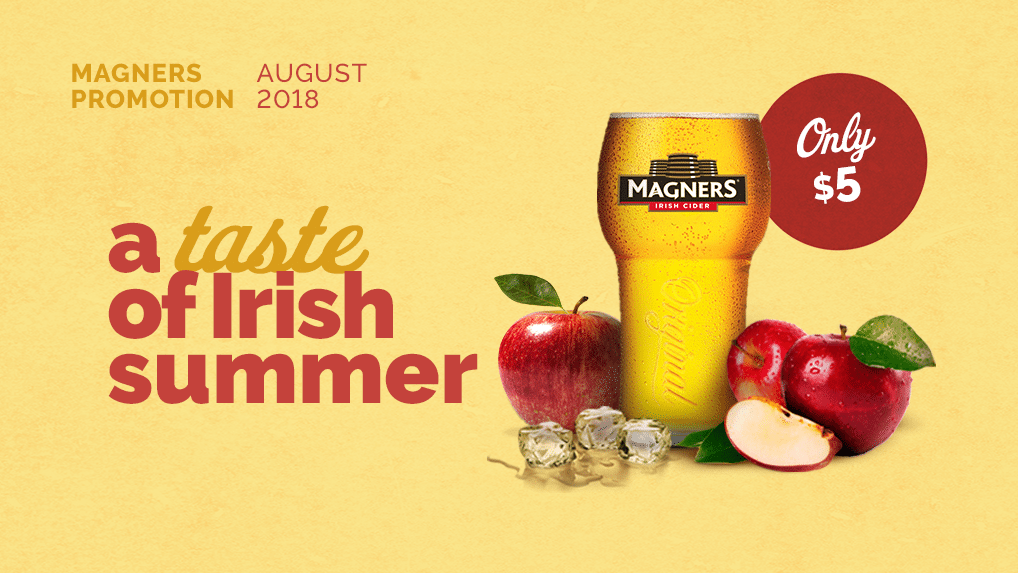 Magners Irish Cider
Enjoy a pint of Magners Irish Cider this August, the  most refreshing way to celebrate any summer moment!
A Little More About Magners
Magners is the oldest Irish Cider and has been made in Clonmel, County Tipperary since 1935. Using 17 varieties of apples from 150 acres of orchards around Ireland, the apples are pressed, filtered, fermented and left to mature for up to 2 years. Today's batches are made with the same recipe created by founder William Magner over 80 years ago. A favorite for celebrations and drinking rituals, Magners is defined by authenticity, high quality craftsmanship and purity of taste.
Stop by the today and order a pint of this great refreshing cider!