The Most Rewarding Pint You'll Ever Have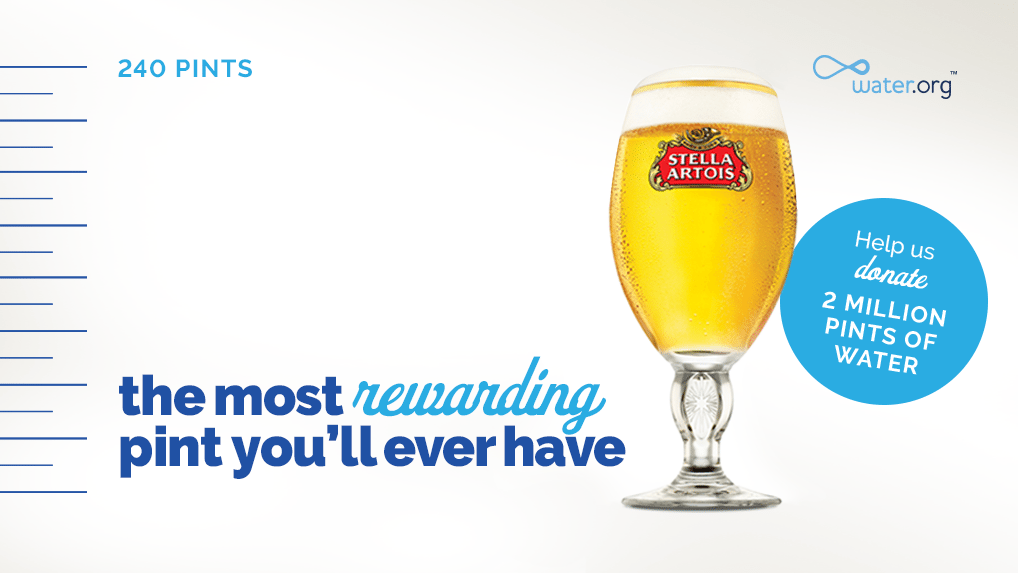 Today, 1 in 9 people in the world lack access to safe water. You can help us change this.
For every pint of Stella Artois sold during February, we will donate a month's worth of clean water to someone less privileged than you. That's 240 pints of safe, clean water. So, while you enjoy a crisp, refreshing pint, you'll also be helping Water.org change people's lives. Isn't that refreshing?
We're trying to donate 2 million pints of water over the course of February. Drop into the pub and help us reach this goal (and enjoy a beer while you're at it).
Check back for updates on our progress!