The True Cork Langer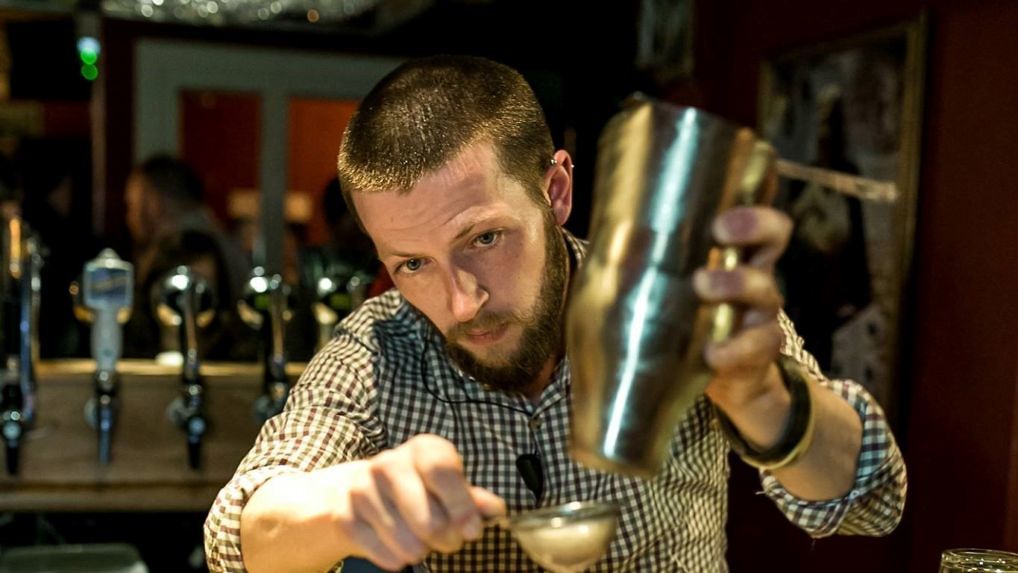 Rudi joined the Rí Rá Family in September of 2016 with just a suitcase and many dreams. He grew up in the seaside town of Youghal in east Cork in Co. Cork and honed his craft working in a couple of great bars in Cork City. Ask him for a Cocktail and you will be mesmerized by his moves.
When you sit at the bar and Rudi is behind the sticks you will be in awe with his great Cork accent, or in awe due to not knowing a thing he is saying! Many a regular can be seen sitting and smiling at his great stories of past adventures told in a thick Cork accent. It's unanimously thought that the best reaction is to simply sit, sip, smile, and enjoy your perfectly crafted cocktail.
Rudi got to see his first proper snow this past December, and we're pretty sure he's sent at least a thousand selfies back to Ireland for all to see.
If you are coming in for a quiet cocktail in the Whiskey Room or a good chat, Rudi is your man. Ask him for something special and he will whip it up in seconds with one hand behind his back.