Wings Glorious Wings
Date:
Thursday, 25 Jul 2019
Posted in: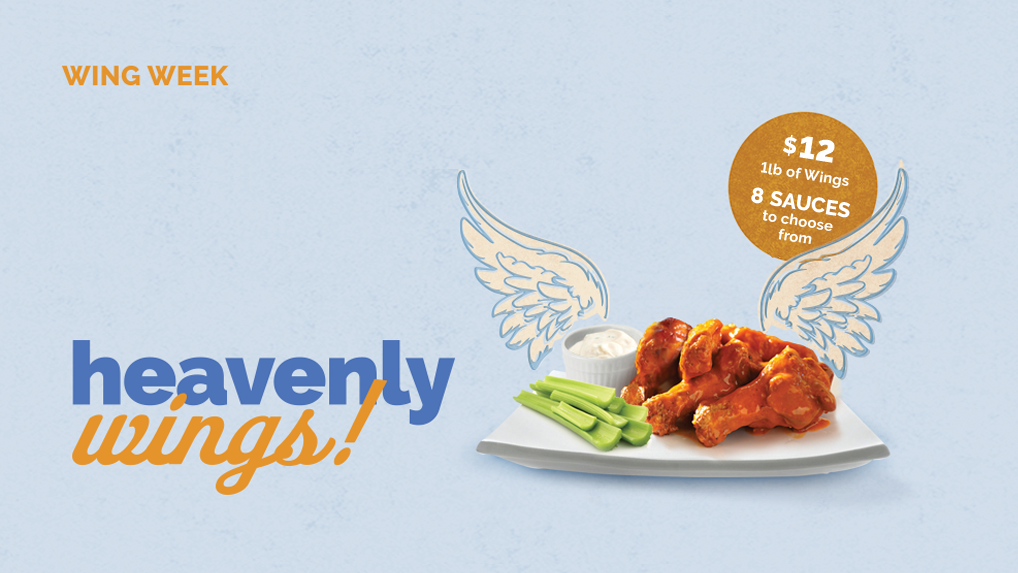 Heavenly Wings
In honor of National Wing Day get 1lb of our famous wings tossed in your choice of 8 divine sauces, available for 1 week only from July 29th – August 4th. Have your wings tossed in Mild, Wild, Guinness BBQ, Jameson Honey Glaze, Truffle Oil & Parmesan Cheese, Cajun Rub, Ghost Pepper Insanity and Gochujang.
They're to die for!